In line with more and more people being vaccinated, society is gradually opening up. This means that you will soon be able to open your clinic again! However, this does not necessarily mean that everything will go back to normal. There will still be recommendations to follow and precautions to make. In this blog post, we give our best tips for how you can use EasyPractice to reopen your clinic again while still following recommended guidelines surrounding the pandemic.
1. Send group SMS/Email and let your clients know you are opening again
First and foremost, let your customers know that you have opened again. With EasyPractice, it is possible to send out a group- SMS or Email to all of your registered clients. In this message, you can let your clients know exactly when you open again. Also, take the opportunity to inform all of your clients about the potential new guidelines at your clinic.
How to do this?
It is possible to send a group SMS or Email from the "client" page in your system. By clicking "New group message," you can select what clients you want to send the message to. You can choose to select all clients, clients with tags, or specific clients. After deciding what clients you want to message, you can either send a group- SMS or Email. Write your message and include all the important information necessary. While group emails are for free, sending a group SMS costs a smaller fee.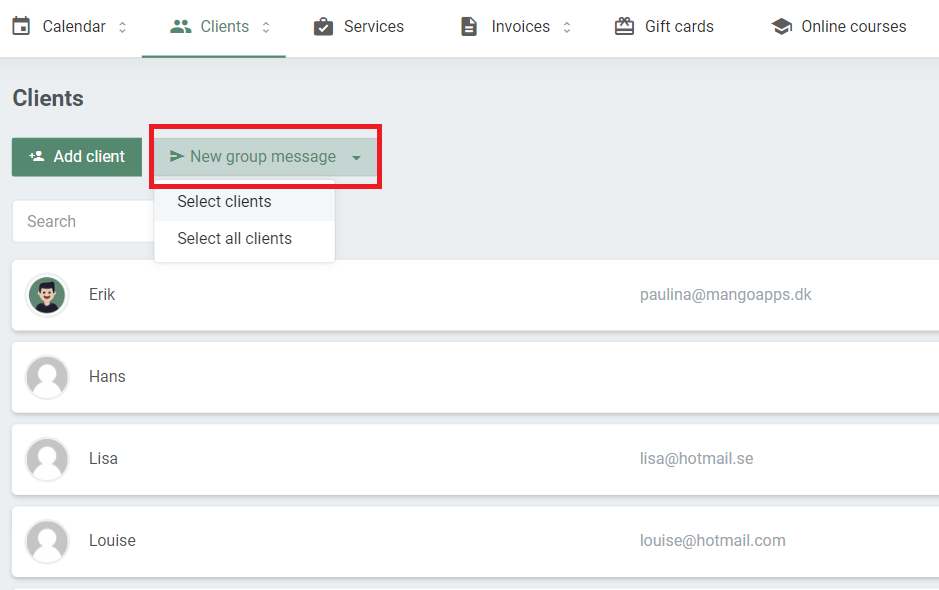 Here you can read our ultimate guide to sending group emails!
2. Update your consent for a safe reopening of your clinic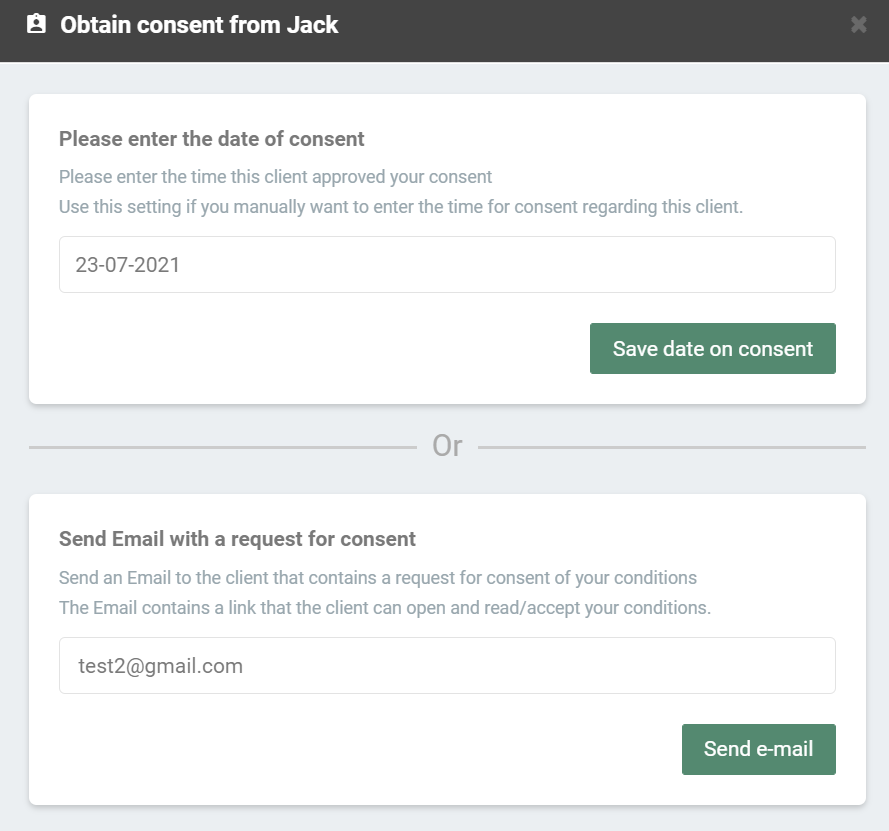 Do you want all of your clients to show a negative Covid-19 test before your appointment takes place? Change the consent text through the consent app, and make sure your clients are informed about this before confirming their booking. As displayed in the picture below, you can include a small text at the bottom. Here, you can require acceptance of consent when a client book an appointment. This makes it easy and straightforward for you and your clients to take precautions before every meeting!
Send consent request
You can also choose to send a consent request directly to the selected client, which could be beneficial if you update your consent text. As with group messages, you can click on "Select clients" on the client page. After that, you will see a few options where you can, among other things, choose to send a request for consent. The customer will then be asked to read the updated consent text and give their consent again.
3 and 4. Stay safe with intervals and booking limit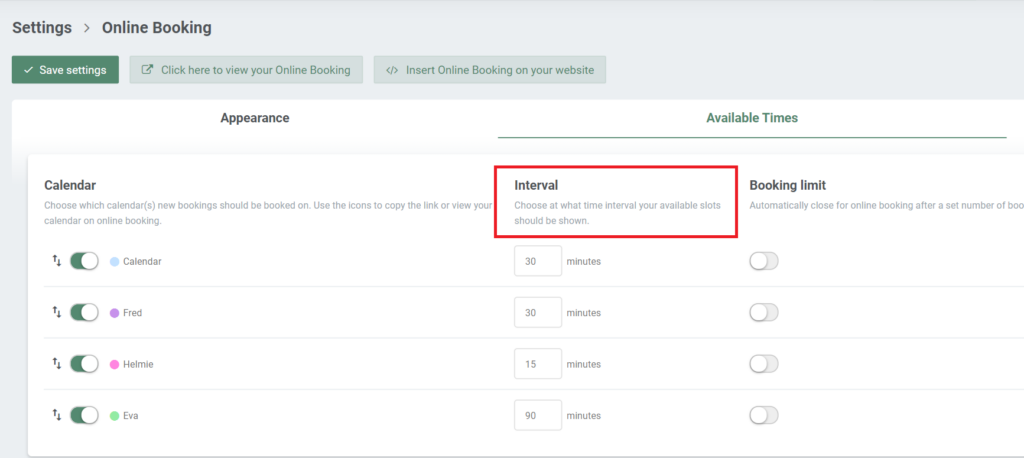 With intervals, you can make sure you have a limited amount of people in the clinic every day. If you wish to have fewer appointments each day, you can increase the time interval your available slots should be shown. This also gives you time to sanitize the treatment room or other spaces before your next client arrives.
You can also decrease your amount of bookings each day by deciding upon a booking limit. With EasyPractice, it is possible to automatically close the online booking after a set of bookings has been reached on a day. You change both intervals and booking limit by going to "Settings" -> "Online Booking" -> "Available times."
5. Keep distance with video meetings
Having video meetings is not a groundbreaking tip. You probably have used this a few times now during the pandemic. However, we still wanted to shed light on this application. Although we understand that having physical meetings with some clients is essential in terms of treatment, we recommend taking advantage of our app for video meetings when possible! This helps reduce physical contact and gives you the opportunity to help more clients each day in a safer manner.
Suppose you have activated Video Meetings in EasyPractice. In that case, you can send an invitation to a video meeting with one click, and your client will receive an email with the link and confirmation of the appointment.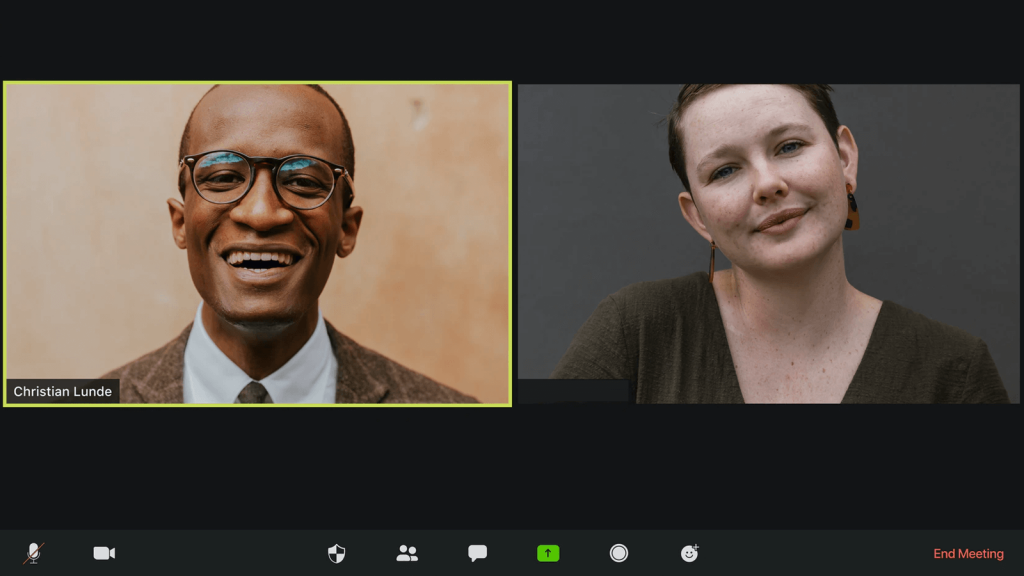 ---
Questions?
These were all of our tips for how you can use EasyPractice for a safer reopening of your clinic. Rely on our system to help you keep you and your clients safe. We have lots of information across our blog and social channels that you will find useful whilst using EasyPractice. Alternatively, if you can't find what you're looking for in our Help Centre, you can just send us an email at [email protected] and we'll get right back to you! Good luck with the reopening, and stay safe! 😀