As you may know, EasyPractice provides an online administration system for clinics and practitioners that gives you the best tools to structure and manage your clinics' different tasks, to-dos, and daily operations. We help therapists, practitioners, medical doctors, dentists, and many other types of clinics and professions to efficiently manage all administrative parts of their businesses. Today we have gathered the best blogs for clinics and practitioners to read!
Apart from having a clinic management system, it is also important for clinics and practitioners to stay up to date on medical trends and treatments, gain new experiences, and continuously learn from each other. 
There are several ways to do so, some more time-consuming than others. One of these ways is to follow relevant best blogs for clinics and websites for sparring, new knowledge, and different perspectives than you might experience in your own practice. 
Therefore, we've gathered the five best clinic blogs and the five best clinic websites that can provide you with relevant knowledge and inspiration for your clinic or business to improve even more.
Keeping up with relevant blogs and websites are important, as businesses and clinics are in constant change and development. By keeping up, you'll be able to gather ideas, inspiration, and knowledge that you can use and add to your own practices and platforms. You'll find interesting topics to take inspiration from and, furthermore, it's always a good idea to stay up to date on news within your field and explore new topics.
Best blogs for clinics and practitioners:
The following five blogs are targeted at different professions and cover a wide range of medical topics. What they all have in common, though, is that the practitioners behind the blogs have profound knowledge within their fields and present interesting, relevant, and inspiring blog posts. The blogs and blog posts range from everything to what you don't learn at dentist school, to morning sickness and how to combat it, to best practice for a breast exam.
1. ADA – New Dentist Now

New Dentist Now Blog is run by the New Dentist Committee of the American Dental Association (ADA). The purpose of the blog New Dentist is to help and guide (particularly new) dentists. The blog is packed with relevant articles, resources, news, information, and insights for new dentists and dental professionals as well as dental students.
The writers behind this blog write about anything from managing student debt, to preventing burnouts at work, to choosing career paths, to navigating employment contracts, and much more. New Dentist Now is highly relevant for dentists, (and perhaps especially newly graduated dentists or soon-to-be dentists) who want to expand their knowledge about the challenges of dentistry.
So, if you're about to start working as a dentist, open your own dental clinic, or are just looking for relevant content about the profession, the New Dentist blog is what we recommend.
Here are a few handpicked blog posts for you:
2. Howard J. Luks

MD Howard J. Luks' blog is relevant for those clinicians who want an expert's take on orthopedic surgery, recovery, and sports medicine. Luks specializes in orthopedic surgery (especially within Sports Medicine) with a main focus on injuries.
With more than 20 years of experience, he writes informative and interesting blog posts about topics within health, sports injuries, and recovery, and relevant articles about how you can improve your overall health. Topics could include blood pressure, insulin resistance, muscle mass, diets, metabolic issues, bad knees, and much more.
This is for all of you, who are working with sports medicine, sports therapy and other health-professions, or who have a general interest in the field of orthopedic surgery!
Three of the posts that captured our attention the most:
3. Everyday Health
Everyday Health is a blog with a mission to inspire and empower people to start living a healthy life – every day. The blog is a medical blog and delivers information about health, fun-to-read tips and tricks, as well as insightful knowledge in order for you to become the healthiest version of yourself. Everyday health is written by talented and award-winning medical journalists who are passionate about the topics. On this blog, you'll find articles and posts about the latest news and medical studies. The website has fun quizzes, videos, check articles, and slideshows, so we promise you that you'll be entertained by their content. This blog can be used for personal gains or might present new ways of thinking about health as well as ways to inform and engage patients to live a healthy lifestyle and check and take care of themselves.
Examples of the diversity of posts on this blog:
4. Twin Doctors TV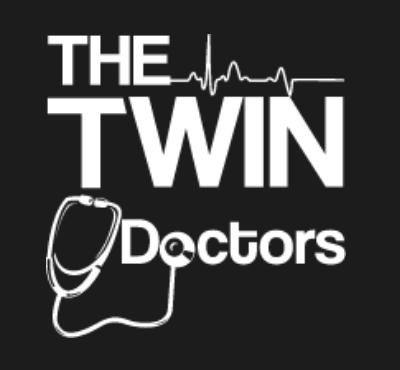 The Twin Doctors blog is a blog on which you'll find the twin OB/GYN Doctors Jamil and Idris Abdur-Rahman's creations. They are known for their appearance in CBS' "Amazing Race" show, where they appeared for a short while before starting TheTwinDoctors.com. Furthermore, the twins have joined other international shows, news stations, television ad campaigns, newspapers, and magazines, like: CNN, Al Jazeera, Ancestry.com, NBC News.com, Glamour Magazine, US Weekly, Huffington Post, Elite Daily, Cosmopolitan Magazine, and USA Today.
The site is their baby, and it is made as a social and medical information platform that serves to inform, enlighten, motivate, entertain, and educate their readers. Furthermore, the blog sparks and stimulates discussions about health and establishes a common ground on different topics within their field of OB/GYN. The twins create both blogs and vlogs, so if you're interested in seeing them speak on video and in interviews, there's plenty of content. Furthermore, you'll find both medical and travel blogs/vlogs on their platform, where you can read about their patient stories, and how to stay healthy on the road. As they are OB/GYNs, they have a full site about pregnancy on which they share their knowledge about anything from morning sickness to postpartum depression.
We've gathered a few relevant posts for you to start out with here:

This blog was founded in 2004 by MD Kevin Pho and is one of the web's leading platforms for physicians, advanced practitioners, nurses, medical students, and patients to share their insights and stories.
The platform includes a blog, a podcast, coaching, career opportunities, keynote speakers, and much more. The page has over 3 million monthly page views and more than 250,000 followers on social media.
Kevin Pho is a practitioner and certified medical physician, author, national media commentator, keynote speaker, and much more, and, therefore, the blog posts and articles found on this page are highly relevant and up-to-date – and definitely a must-read for practitioners within the same field.
Whether Pho and others post written content, blog posts, interviews, or other, the subjects are very varied, and you will find interesting posts, videos, and podcasts that cover a wide range of subjects.
Here are some examples of posts that you could find interesting:
Best Websites for clinics and practitioners
Where do you go for relevant information for your clinic, practice, cooperation with other practitioners, or for personal interest? If you google clinic websites (or medical websites), you'll find an overwhelming amount of websites. So where do you start? Here, we've tried to make the search more manageable by gathering our take on the five best websites for different professions within the field of patient care you might want to bookmark.
1. Mayo Clinic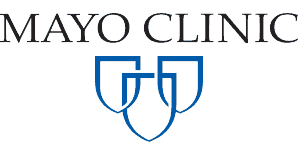 Mayo Clinic is a very popular and renowned health care center in the US. The website focuses on providing updated information about health, medicine, and science. Mayo Clinic is a nonprofit organization that is committed to practice, education, and research.
Mayo Clinic's main goal is to inspire hope and contribute to the patients' health and well-being in the best way possible, and to shed light on the importance of education and practice to provide the best possible care for all patients.
Whether you're a medical doctor, practitioner, run a sports clinic (or perhaps just interested in health care) this website has incredibly informative and relevant articles. On the website, you will find information about health, patient care, research, as well as journals and publications for medical professionals. It's very useful for your clinic if you need more or new information, data, or a relevant source for your website or for medical use.
2. Cleveland Clinic

Cleveland Clinic was founded in 1921 and is a non profit multispecialty academic center. Cleveland Clinic has opened up facilities around the world, and integrates the clinical care and hospital care with education and research with a website that provides information on several segmented topics for both patients and doctors.
On Cleveland Clinic's site you'll find videos, health tools, as well as numerous articles filled with educational content. Cleveland Clinic's goals are: Caring for life, researching for health, and educating those who serve. Apart from the website that provides key data in one place, Cleveland Clinic actually also has a blog with an extensive health library.
3. National Institutes of Health

The National Institutes of Health might to some seem like a given, and to others seem like too large a website to browse. But one thing's for sure – it deserves a spot on the list of best websites for clinics. The National Institutes of Health's website contains all the latest research on countless topics, an extensive list of library resources, articles on scientific advances, and medical research initiatives.
Also, the National Institutes of Health offers Science Education. This is beneficial if you want to read up on topics you might not have encountered in a long time but particularly relevant if you have students or newly graduated practitioners on your service. On this website, you'll find extensive resources for both students and educators, and you'll be able to locate articles and publications on almost anything you'll need to know as a medical professional.
4. Alliance for Physical Therapy Quality and Innovation (APTQI)
The Alliance for Physical Therapy Quality and Innovation (APTQI) consists of physical therapists and physical therapy practices that are highly motivated to spare and share their experiences and knowledge with other practitioners within this profession.
The website has both a news section and a resources section that we believe to prove valuable to (particularly) other physical therapists. With the news on this website, you'll be able to stay on top of all the latest trends, legislations, as well as medical advancements that are continuously happening within the field of physical therapy. With the extensive resources section of APTQI, you'll be provided with extensive insights into related research, comments from other knowledgeable professionals, as well as insights into the patients' perspectives and experiences, which might just help you improve your own clinic or practices.
If you are working with (or in fields related to) physical therapy, we highly recommend that you bookmark this website.
5. iCliniq Virtual Hospital
iCliniq Virtual Hospital is a bit different from the others in the way that the website is largely targeted at patients. But! iCliniq has an article section that is, indeed, relevant for medical professionals. Here, iCliniq has gathered informative articles on everything from Infectious Diseases, to andrology, to hair transplant surgery, to forensic medicine, to urology, to spine health, to wellness medicine – and almost everything in between and beyond. So, iCliniq's articles are a great place to search for the information you need or to broaden your knowledge and expertise within one or more fields. You can search by specialties, most popular articles, or medical conditions (and to us, it looks like there's not a single medical condition that iCliniq has not covered).
Whether you want to read the newest articles or collected studies on topics within your field or want to broaden your knowledge into other fields of medicine and patient care, iCliniq is a good website to bookmark.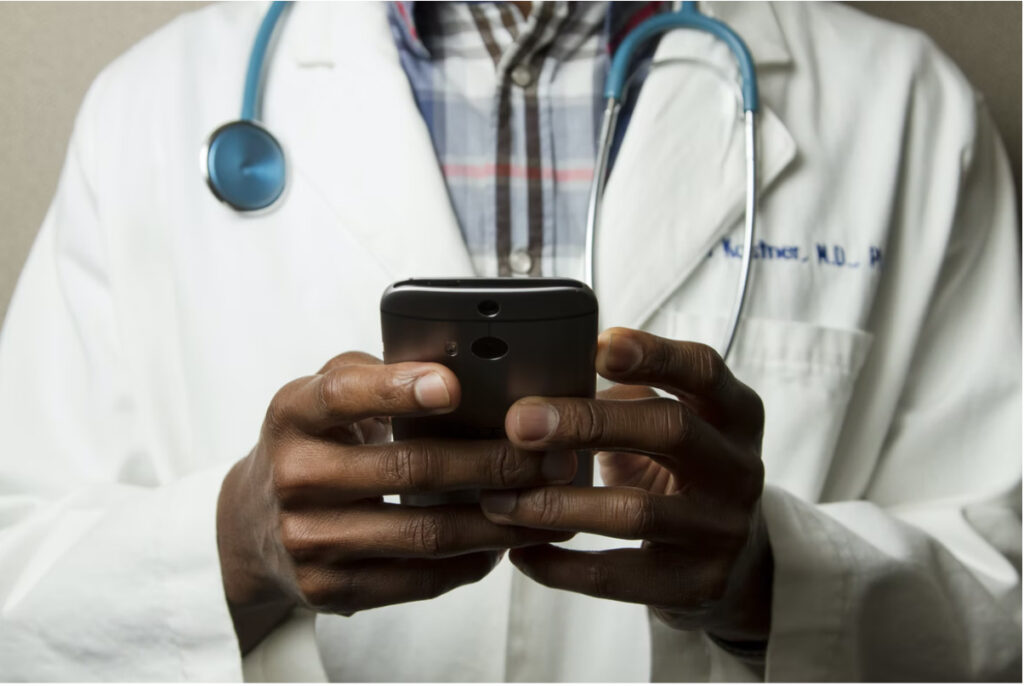 In a field that sees so many technological and medical advancements as well as new trends, gaining new perspectives on topics within existing fields of interest or broadening your knowledge within other fields, can prove immensely valuable to both your clinic, your patients, your colleagues, and yourself. Perhaps you'll even find yourself bookmarking one, two or all of the blogs and websites for clinics, we've mentioned above.