This summer we have been working hard to make sure your EasyPractice system works as well as it can! Here is an update with a selection of the improvements and new features that EasyPractice has become equipped with over the summer. We have been looking forward to telling you more about this, so I hope you will continue reading. 🙂
1. Easier Importing of Clients and Journals
This update concerns adding or transferring data to your account. When you import your client data or journals into EasyPractice, this is now easier than ever before. Perhaps you are transferring your data from another system or from a file you haven't managed to upload into the system yet. Whatever the reason, now you can upload your clients and notes as a CSV file with an easier set up. The system will guide you through the import when you go to the Import/Export settings in your account. This makes it even easier for you to ensure you have all of your notes in one, easily accessible place.


2. The EasyPractice Notification Centre
A lot happens in the clinic. We often hear about the need for a clinic overview because there are many routines and processes that run constantly. We are offering a hand in order for you to get a better overview of all these processes and also of all the activity that takes place. Therefore, your notification centre is now divided into "notifications" and "activity". "Notifications" shows new actions such as a new booking or message. "Activity" shows secondary actions, such as an approved consent.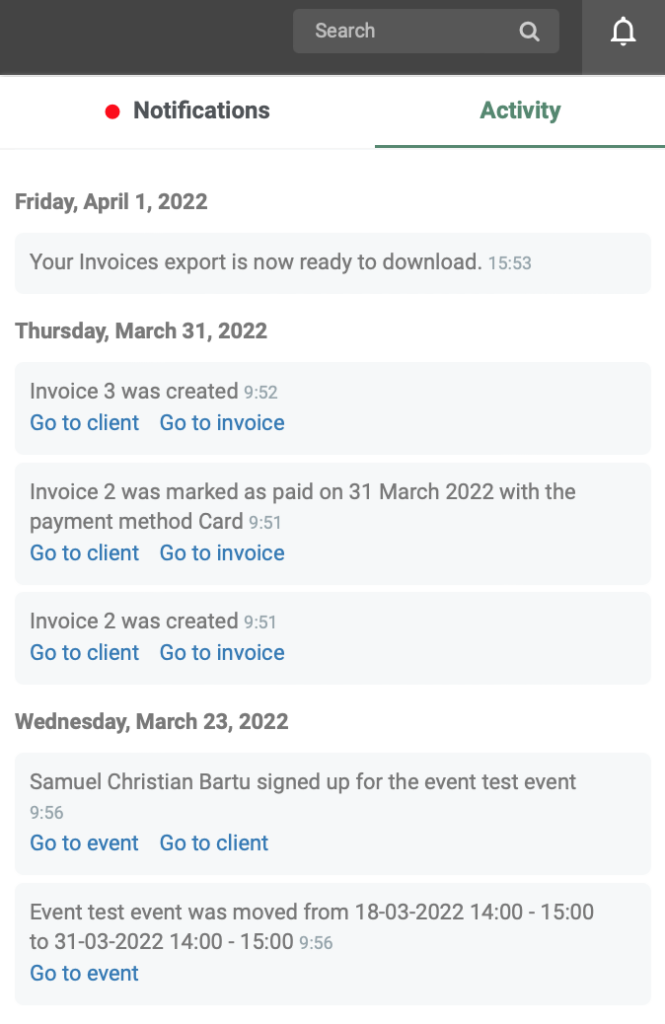 Our goal has been for the split notification centre to sharpen focus and overview. In addition, we have added "the number of new notifications". Previously, there was only one red indication but our experience was that notifications got lost in the crowd. Now, the notification centre clearly indicates how many new messages have arrived to update you more specifically!
3. Multiple currencies
If you work in multiple countries or with clients who use different currencies, this new feature will come in handy for you! While previously you could choose only one currency for your whole account, now if you go to the invoice settings, you can enable "multi-currency". Then, when you create an invoice, you can select a different currency for each one! If you're working with clients in the UK and Ireland, for example, you can choose who to invoice in pounds and in euros.

4. Fewer clicks and better flow
Another exciting change we have made concerns the flow in the clinic. Although we believe in the digitalisation of the clinic, more and more clinics are experiencing clients calling to rebook. Rebooking happens very often. To make this process easier, the system asks if you want to inform the client about any changes you make to the appointment in the event of a rebooking. This is a really handy feature because your client receives a new confirmation of the date and time.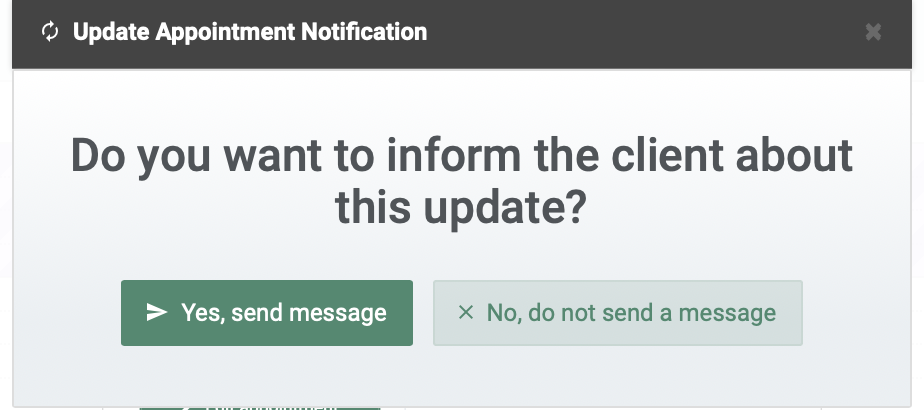 Furthermore, we saw many clinics that lost much of their written work from their records because it was possible to close a post without saving it. With just one wrong click, you might lose part of a client's journal and this did happen. Therefore, we introduced a pop-up message that drew attention to this. We have seen a dramatic drop in journal texts being lost because they were not saved.

And more!
In addition to the four updates above, many other smaller changes have been made too, for example, we have added the option for more statistics. We really believe in the value of seeing data and therefore clinics can now see where an appointment originates from and the distribution of the appointments so this update should help all of our users. Do they come from your online booking or are they created in the calendar by the clinic? In addition, the overview and amount of details on vouchers have been improved, and our technical team has been through the usual maintenance of our database for safety and performance.
---
In our Help Centre we have a lot of other useful and interesting guides.
If you have any questions or comments, please get in touch at [email protected] and we'll get right back to you! 😊 If you wish to try out our booking system free of charge to see if it works for you!