Do you want your clients to be able to book appointments in your online booking calendar even more easily?
With the Facebook app, clients can choose to log in through Facebook with just one click.
With the Facebook app your clients can:
Safely log in to your online booking form
Avoid having to log in with a new password
Simply register with their e-mail address and, if relevant, profile picture
Secure login system
The Facebook app allows EasyPractice to collect your client's email addresses and profile pictures. We guarantee you and your clients 100% safety and that no information will be shared with Facebook. We are GDPR and HIPAA compliant and we take data protection and security very seriously.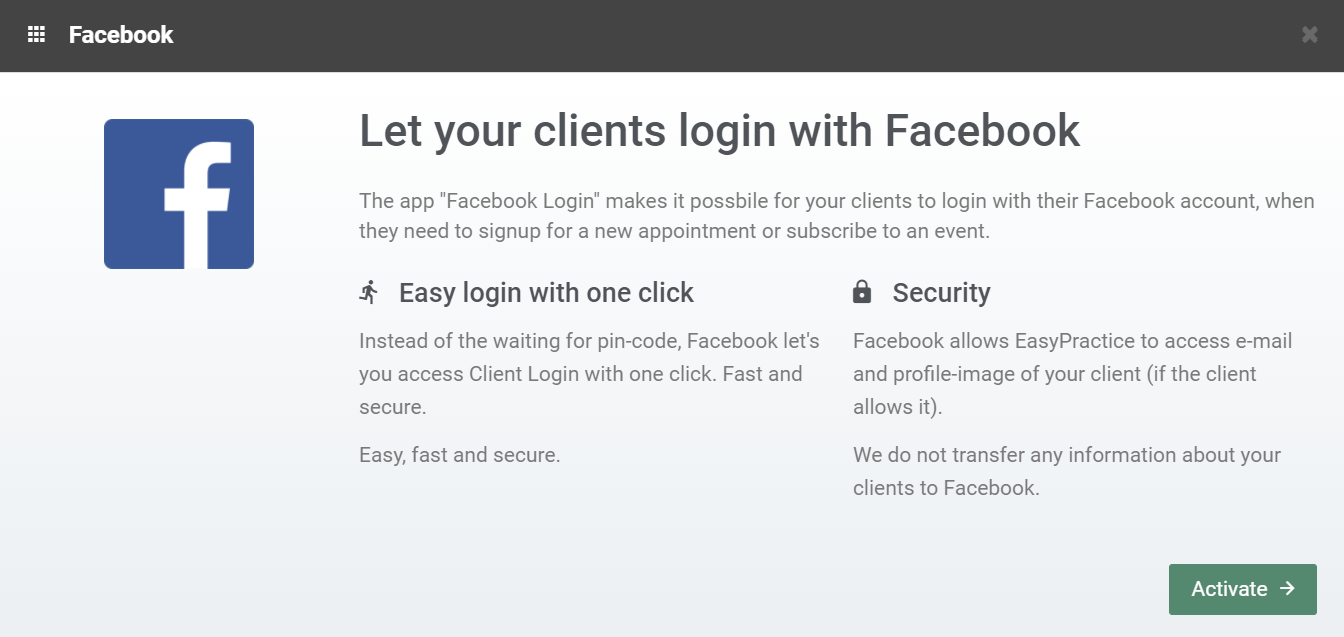 How do I get started?
To activate the Facebook login app, firstly, go to apps, which you will find in the menu across the top of the system. Here, you can activate the app and the login function will become available on your online booking page. If you experience any problems with your clients not being able to log in through the function, it is because the client login has not been activated in your EasyPractice account. To ensure client login is enabled, go to Online Booking Settings, then Client Login and make sure that 'Enable Client Login' is activated. Now your clients can log in to your online booking form through Facebook with just one click. If you have any further questions about how the app works or any other functions in the system, you are always welcome to send us an email at [email protected]