One weekend in September we went to Lisbon on a team-building company trip, and many of us who work closely together every day met each other for the first time. It was a special and really, really good experience! It is this trip that this blog entry will be about today 🙂
I want to start by introducing what a remote workplace and telecommuting are more precisely. Next, I want to talk about the Lisbon trip and what it meant to us as a team. Finally, and more generally, touch on the pros and cons of working remotely.
What is remote work and how does it work in practice at EasyPractice?
For most of us who work at EasyPractice, our workplace is not a physical office. We have our head office in Copenhagen, but our employees are spread over many different countries.
A remote workplace – or telecommuting – means that you do not have a permanent office and that you are therefore not bound by geographical boundaries. As long as you have access to the internet, you are in principle free to work from anywhere.
EasyPractice consists of around 30 employees. It has been the philosophy since the company was founded (in 2012) that it should be possible to work remotely. You can read more about the company's history here.
Some of us work from Denmark, and then we have colleagues who work from Norway, Sweden, England, Portugal, Lithuania, Bulgaria, Romania, Kosovo, Croatia, Germany, India and South Africa. We collaborate closely across national borders, and we have, so to speak, all our communication online via chat or video meetings.
But how do you create unity when you don't see your colleagues on a daily basis?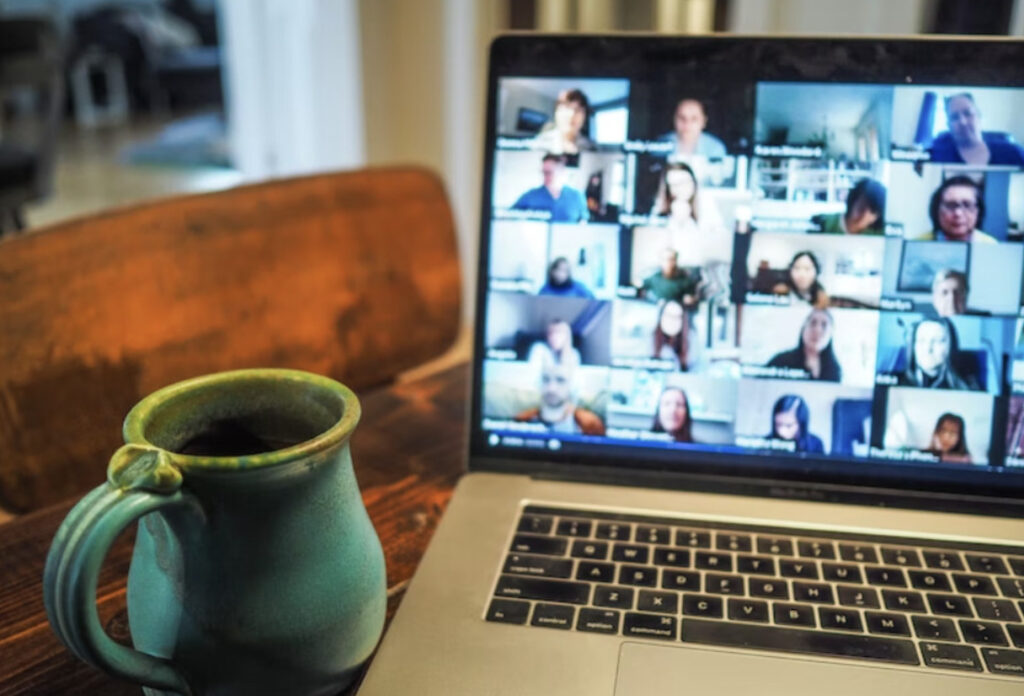 When you are in a workplace where you do not meet each other face to face, it is more challenging to have personal relationships with people. It therefore also requires you to think creatively to create a good team.
At EasyPractice, we have, among other things, introduced a virtual Friday bar where you can talk in a more informal setting, in the same way, that we also have our daily, internal communication via Slack, where we say good morning to each other. We believe that these are individual but important measures for a company that works externally 🙂
The team-building journey to Lisbon where the whole team was supposed to gather
When our management team announced that we were going on a team-building company trip to Lisbon, we were therefore very happy! We knew who each other was and had daily contact – but at the same time, the vast majority of us had never met each other.
When we were to leave, part of the team based in Copenhagen met early in the morning at the airport. We then flew to Lisbon, where we were picked up by our tour guide, and taken by bus to our hotel. Here we awaited the arrival of the rest of the team during the day as they landed by plane from all sorts of different countries. The following days were intense with academic and social activities.
We lived within walking distance to the centre and we had the opportunity to get around and see the city, both via tuk-tuk and via the tram that runs through the entire beautiful city.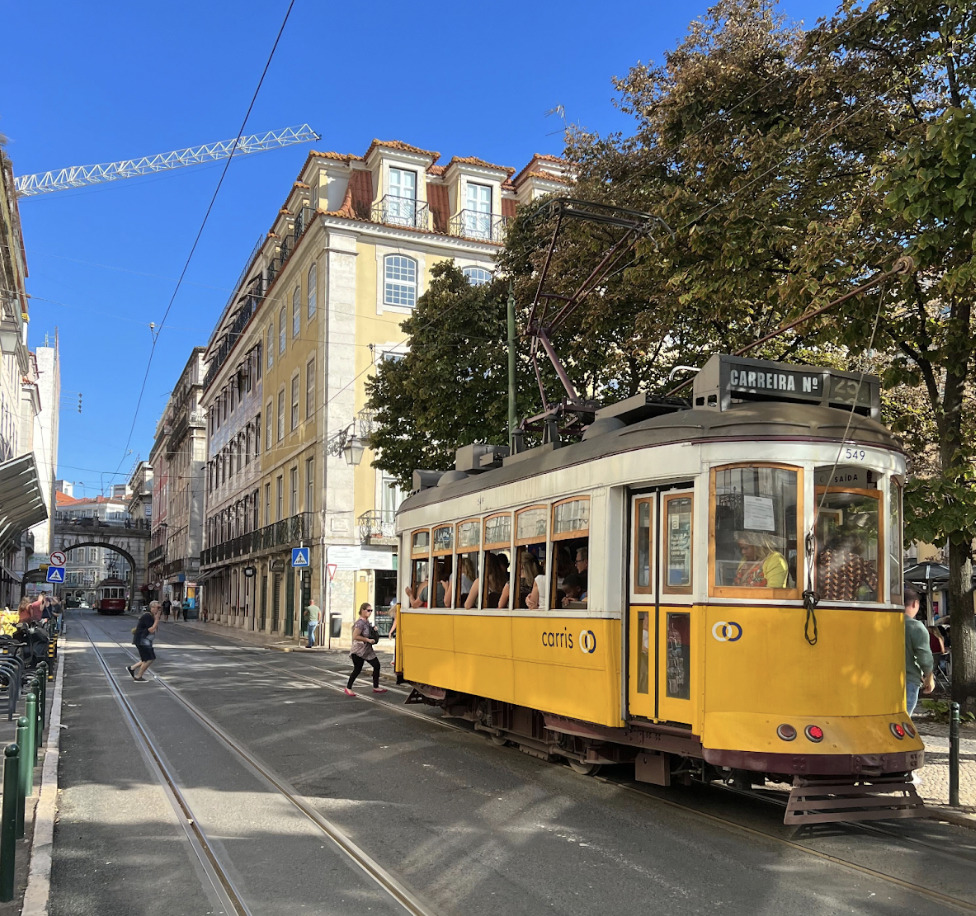 The trip was planned and organized by a travel company, which ensured that our trip spanned a weekend. It consisted of both sightseeing and a variety of team-building and other activities. We also had a conference room available for the professional aspects during the trip.
In connection with the obvious social purpose of the trip – to meet each other, get to know the city, and go out to eat together every evening – we got a tour guide who took us out and saw the different parts of the city 🙂
Below you can see a selection of our activities: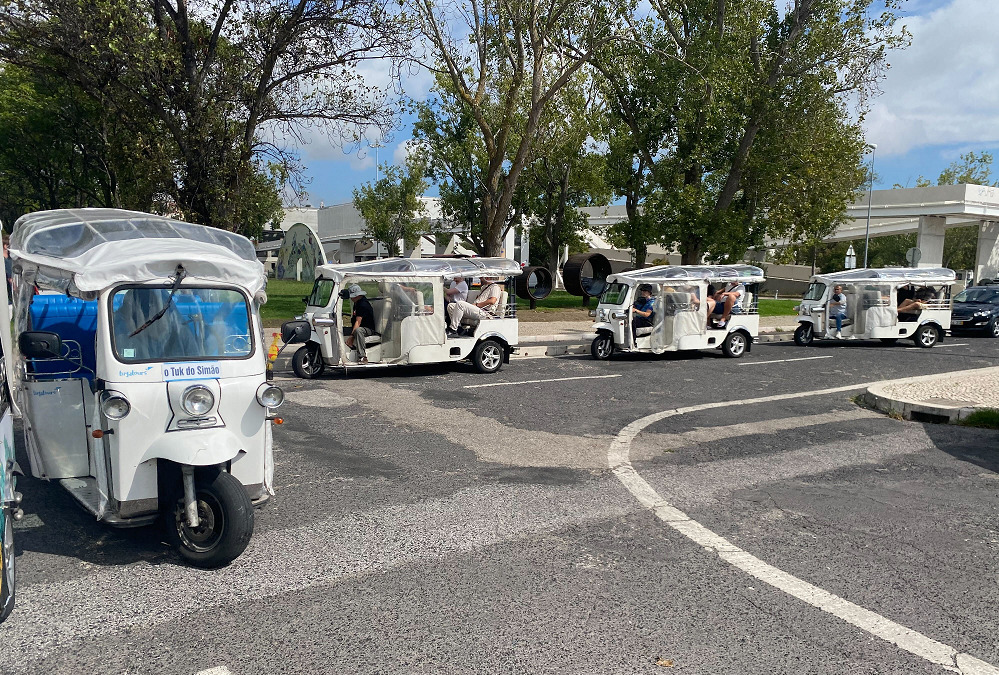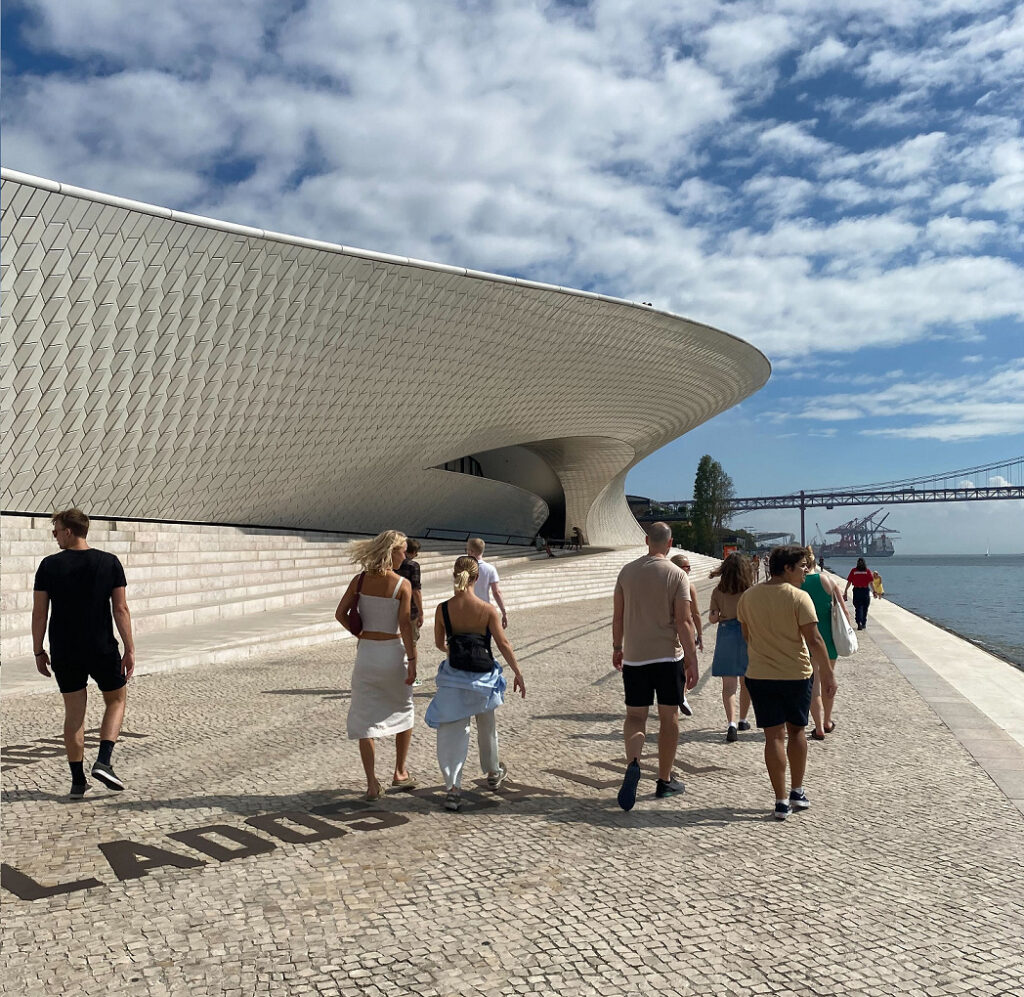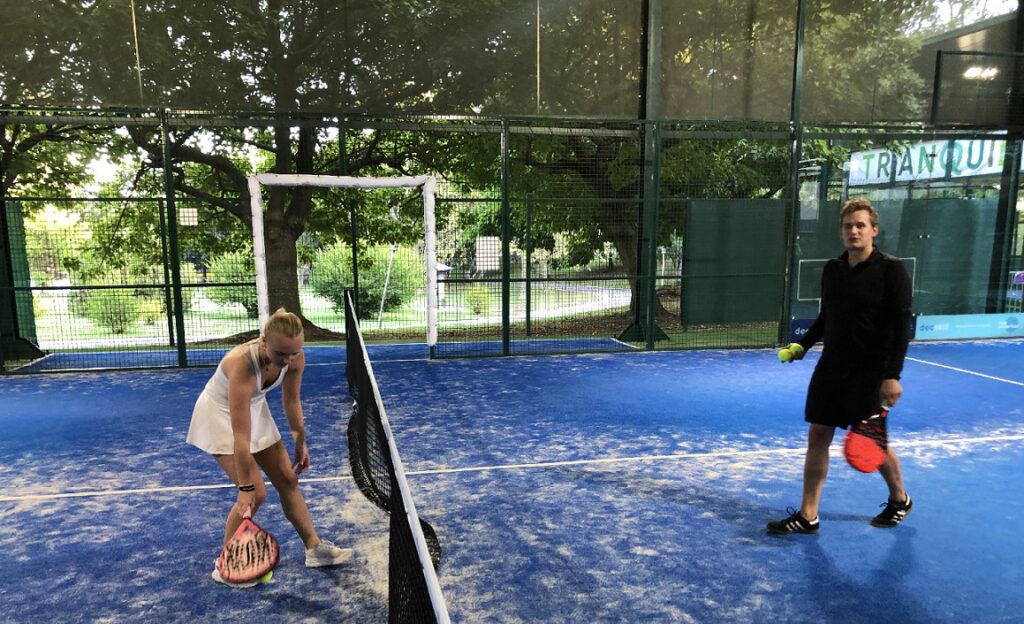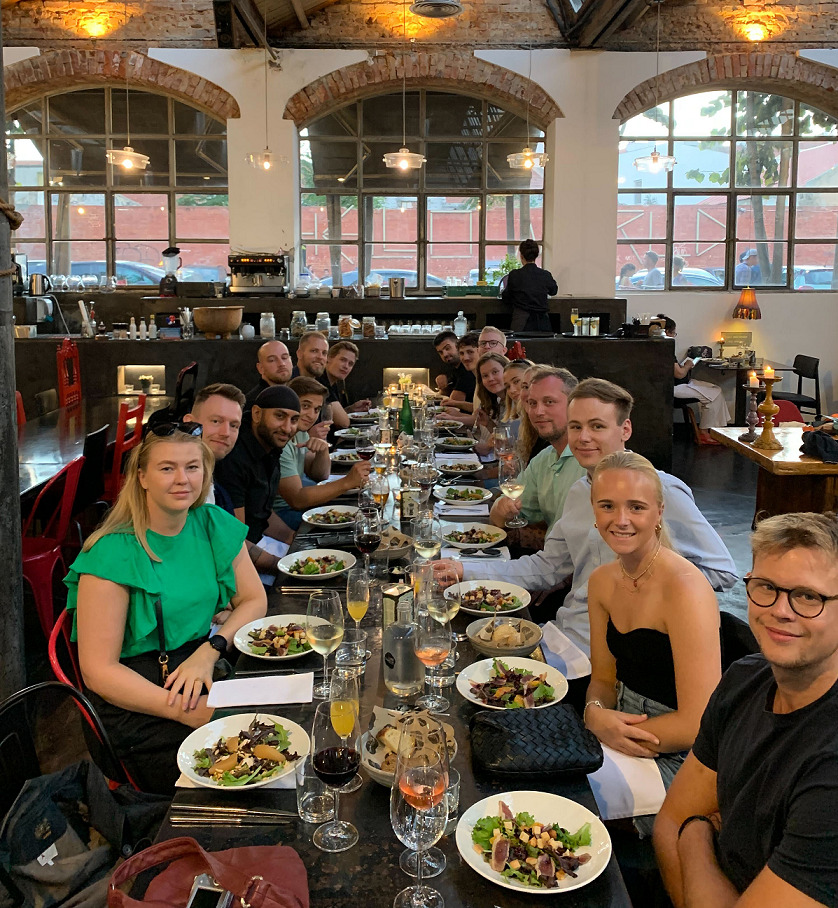 Planning and execution of a successful team-building company trip
If this type of trip sounds interesting, I'd like to share a few tips that I think made our trip especially successful! It was about a good mix of several different contributions. First and foremost, it was important that we planned social and team-building activities where we could share experiences. On this trip, the EasyPractice team visited several attractions in the city, had great dining experiences, played paddle and much, much more.
Another important point was the academic activities where work-related topics were discussed. We had lectures from our various departments about the work they do on a daily basis and why it is important. It inspired a greater understanding of other areas in the organisation. Our developers gained a clearer view of customer support and its importance. Conversely, our supporters got an interesting insight into product development. It can be difficult to achieve knowledge sharing in this way via e-mail.
The third and final point is the importance of including free time. Although it is exciting and fun to meet new people, it can also be extremely tiring to be "on" all the time. So it is undoubtedly important to prioritize setting aside time where everyone has the opportunity to retreat and be themselves.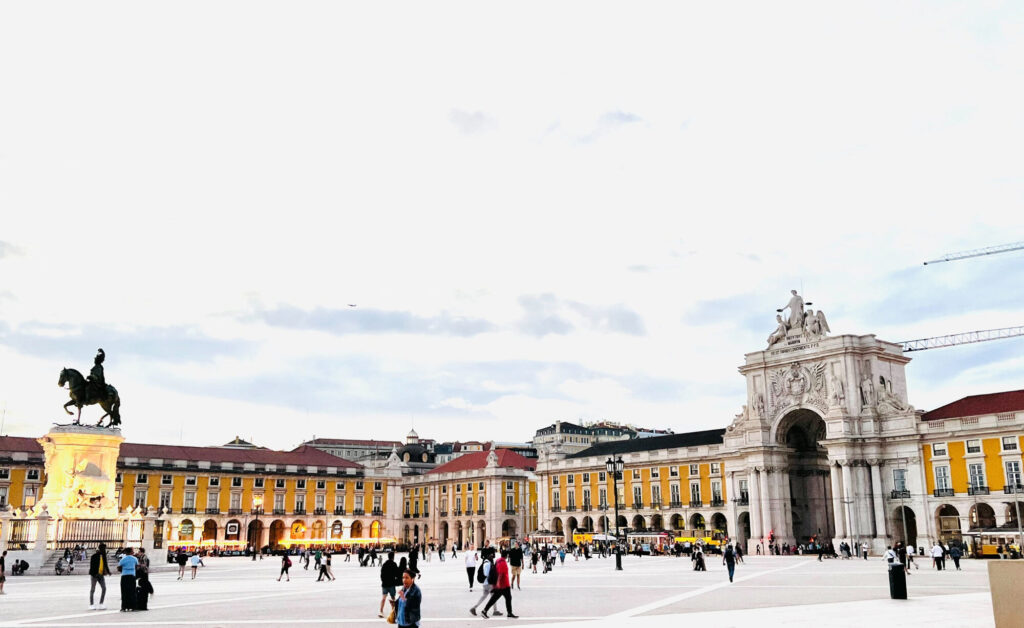 After the team-building trip – what did we learn and what do we want to take with us?
The flexibility and benefits of remote work are hard to miss once you get used to them. But bringing people together as we did on this trip is pure magic! I think the trip helped to strengthen unity and the general understanding of our joint mission.
There is no doubt that a lot of time-consuming planning has gone into arranging such a company trip. Information from everyone in the organization had to be collected. Flights, hotels, transport and everything else had to be ordered. However, there is no doubt that what we have received in return in the form of the experiences we have shared has been super rewarding for everyone.
It was a very good trip, and it was not least incredibly exciting to meet colleagues for the first time.
Curious to learn more about the positive and negative aspects of an external workplace?
There are undoubtedly a lot of positive things to mention about remote work, but it is also not a type of job that suits everyone. However, it has become more and more common in recent years. Especially in the corona era, most of us became very familiar with the idea of ​​working or going to school remotely.
Positive aspects of working remotely
1. The flexibility
Not having a fixed, physical workplace gives an incredible amount of freedom in relation to where you are, and also to plan your day in general. Our student employees have had the opportunity to take the job on an exchange, and we have had employees who have travelled or even sailed around the world while working.
2. Assemble your team without geographical limitations
You get the opportunity to hire your employees based solely on their professional skills, and not on how long they have to spend travelling to the office. In this way, you will be able to shape a more diverse workforce. This in turn can contribute to creating increased cultural understanding. These different backgrounds will also be able to create fertile ground for creativity, innovation and new approaches and perspectives.
Negative aspects/challenges of working remotely
1. Challenges in creating unity
It is important to create a healthy working environment, and the fact that we do not work in the same physical place means that you have to think more creatively in order to meet each other. It can be in the form of an online Friday bar, a greater effort in relation to reaching out over the internet and creating contacts. The natural, physical meeting does not exist unless the funds are available to invite the company along for the ride.
So this means that whether it's going out for a Thursday beer or chatting around the weekend, employees in a remote workplace have to work harder to make that connection and build trust with each other
2. Lack of frameworks
It does not necessarily have to be a bad thing to have less clear and fixed frameworks. But it is certain and proven that working from home requires a lot of self-discipline. However, having no fixed framework can be turned into something positive. You have greater freedom to plan your working day as suits you best. You can therefore save time and transport time, and have a more efficient working day. But the relatively large freedom also requires something from you as an employee.
---
In general, I think that at EasyPractice we have found a good balance where the advantages of this type of work outweigh the disadvantages.
Thanks again for a wonderful trip! 😀