Some users have been emailing me with questions about how to use the Video Meetings app and turn appointments into e-consultations. This is a really simple feature to use in the EasyPractice system so this blog post is here to ensure that you have the basic steps laid out and you're ready to go.
It really is easy!
How to set up Video Meetings:
Step 1: First, when logged into your account, go to Apps -> Video Meetings, and click 'Activate'.
Step 2: The system will guide you through the set up. It will ask you to select a system. I recommend using Whereby because it's very simple to use, it looks professional, you can have up to 4 people in a meeting at no cost, and you can use the same link each time so you only have to input it once.
If you're worried about others joining the consultation at the wrong time because they have your meeting link, this will not happen because you have control over who you admit to a meeting. Nobody can join without your permission.
Step 3: To set up Whereby, go to whereby.com and create an account. You can choose a name like 'yourpractice-yourname' and then copy and paste the link it gives you into the EasyPractice field when prompted: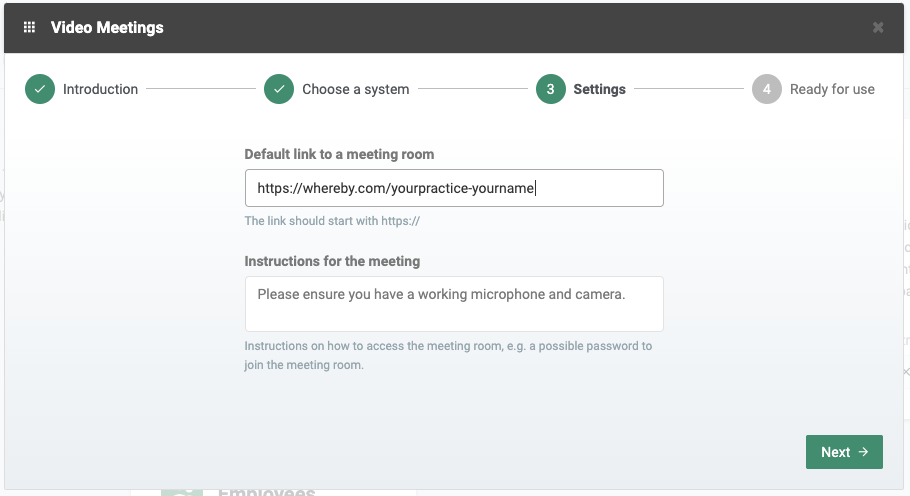 This is all you need to do to set up Video Meetings. 😄
How to use Video Meetings:
Step 1: Once you're ready to organise an e-consultation, simply select the appointment you want to make virtual.
Step 2: Click 'Invite to video meeting' as in the screenshot below: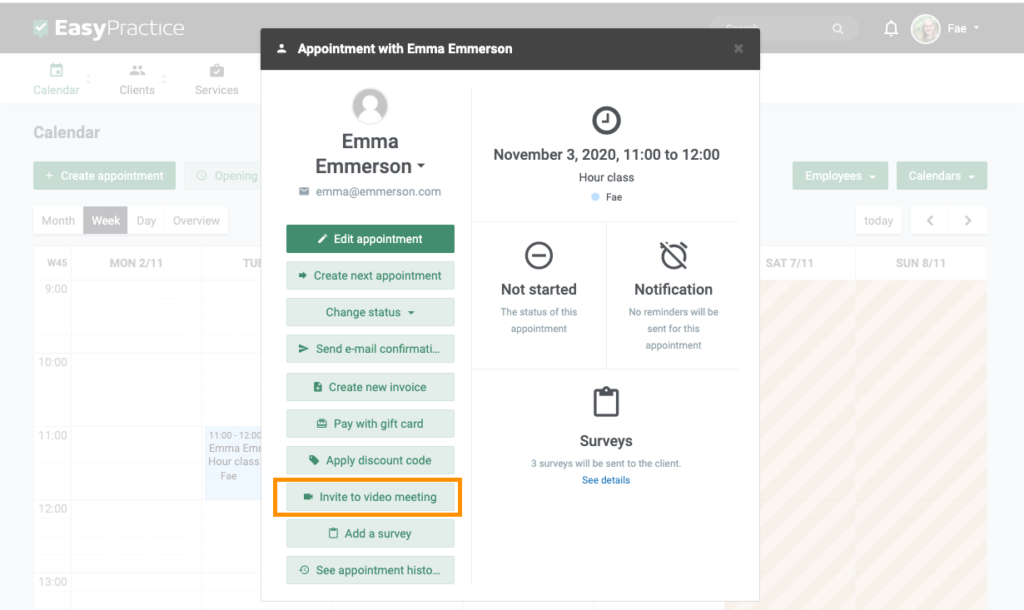 Your client will then receive an invitation by email with the link to your video meeting which they just need to click at the time of the meeting and any instructions you added when you set it up.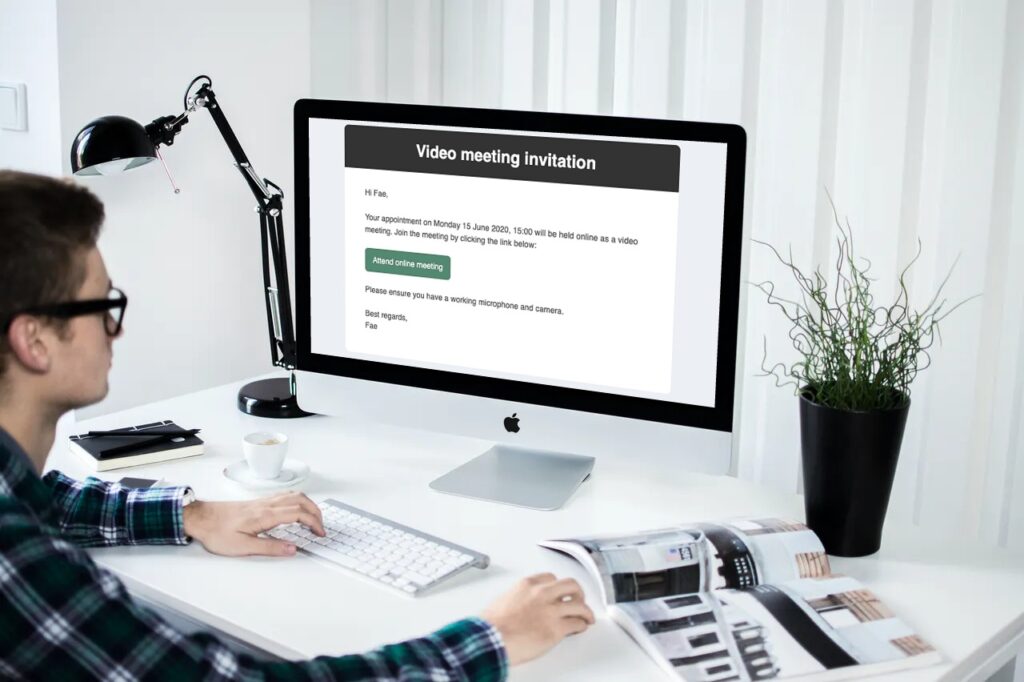 That's all you need to know! If you have any questions or need more help, just let us know at [email protected] 😄