We have made a new feature that makes it easier for you and your clients to add multiple services to an appointment in EasyPractice. With 'Add-on-services', your clients can add additional services to a single booking. This might be particularly helpful if you, for example, want to offer package treatments or if you offer shorter treatments in combination with your regular services. The app is for free and can be activated in EasyPractice's Apps menu.
We want to make it easier for you. With this new feature, you can save more time on administrative work and spend more time on your clients.
Simple and easy to use
The new feature is simple and easy to add to your appointments.
All you have to do is press "Add another Service" when creating a client appointment. It is now possible to add as many services to an appointment as you wish, as well as changing the subsequent order in which they appear.
As a user of EasyPractice, you can already use our new feature without doing anything. It is ready for you when you create a new appointment with a client in your calendar.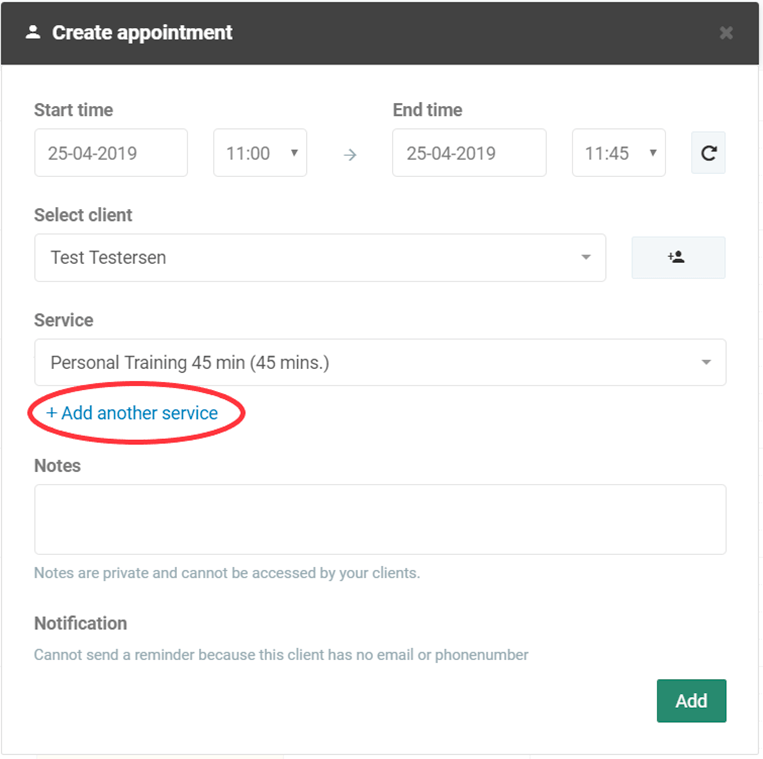 Clients can now choose more services
It is also possible for your clients to choose multiple services, but you will need to enable it for them within your settings. You do this by going to "Settings" → "Online Booking" → "Other" → "Selecting more services". You can also follow our guide below.
Make sure you have activated the Online Booking app from the apps page (it is free) and then you have the option of accessing "Online Booking" inside the settings.
Go to settings → Online Booking
Then choose "Other" where our new function is now available, as seen in the picture below. Slide the button to the right to activate the "Select multiple services" feature.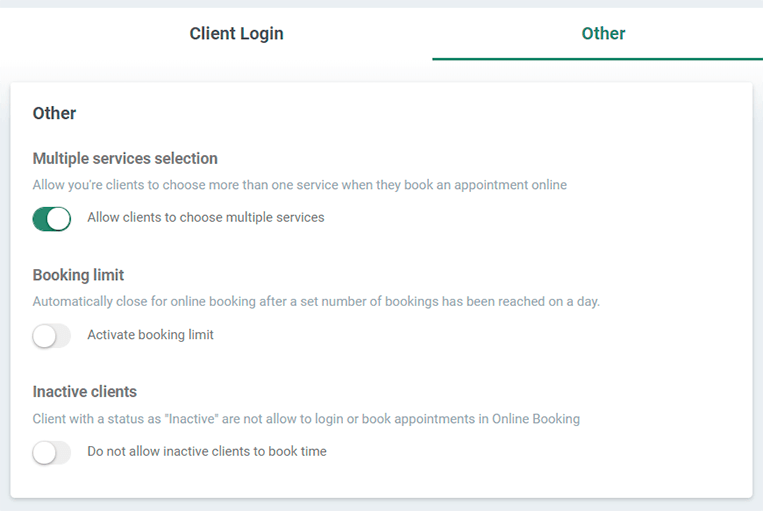 It is now possible for your clients to choose multiple services when booking an appointment with you. All your services will be shown to the customer, who will then choose which services they would like to book with you.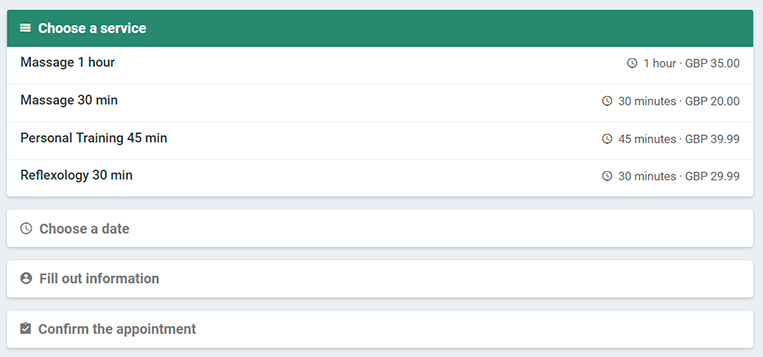 Automated system for your services
After selecting the wanted services the price and time will update automatically. This will happen both when you create a client appointment or update an existing one, but also when the client themselves chooses additional services.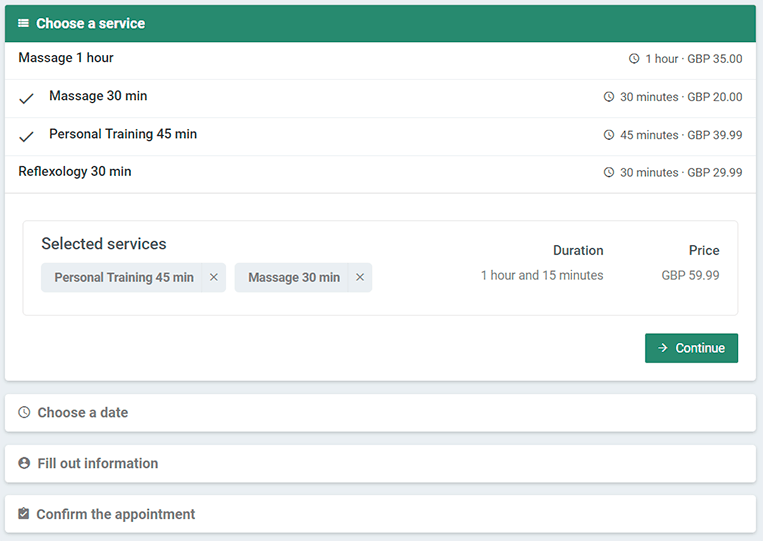 Congratulations! Your EasyPractice is now improved and easier to use for both you and your client. Double booking is a thing of the past and it has never been easier to book multiple appointments at once.
Are you ready to start?
In our Help Centre we have a whole section dealing with Additional services and Add-on-services.
If you have any questions or comments, please get in touch at [email protected] and we'll get right back to you! 😊 If you wish to try out our booking system free of charge to see if it works for you!