There are many companies, therapists and practitioners who use Facebook to reach out to their clients. This is a great way to give both, old and new clients direct access to Online Booking from your Facebook page. This guide shows you how to insert the link to your online booking form by adding a simple button so it will be even easier for clients to book appointments with you!
---
How to create a Facebook page
If you do not already have a Facebook page, you can easily create one by following this link: http://facebook.com/pages/create. Here, you will be asked to select a category, as well as fill in other necessary information, before you can click on "Create page." The new page will then appear below your profile, and you can easily access it by going to the homepage. Usually, "Your shortcuts" will be on the left side of your Facebook profile, and under "Pages" you will be able to find all the pages you have created and / or have access to.
Guide to adding a link to your Facebook page:
1. First go to the Facebook page itself. Below it is shown what it will look like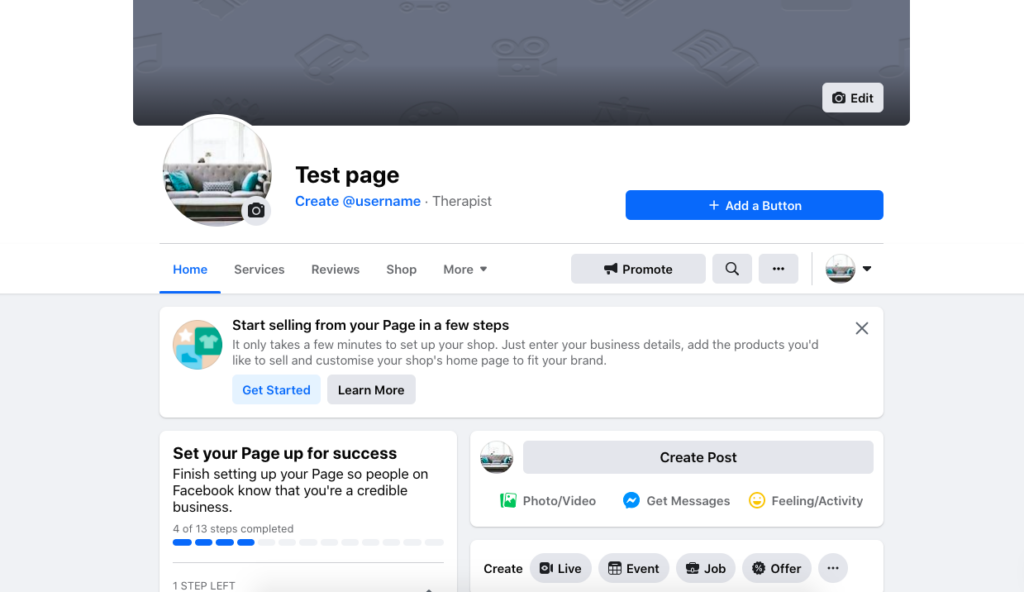 2. While you are on your page, press "Add a button". Then you will have the following choices: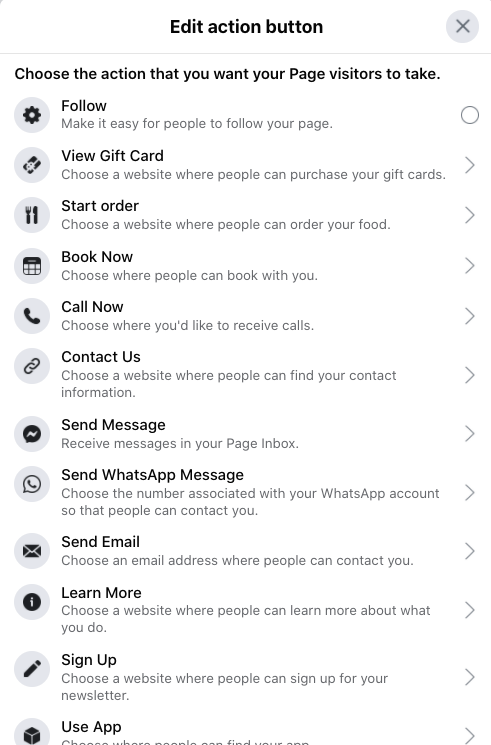 Here it is worth noting that there are many different options, and it can therefore be difficult to figure out exactly what to choose. There is an option to use the "Book Now" button which will direct you to a number of different websites but the simplest way is to select the "Sign Up" button where you can add a URL link to any website.
3. Select "Sign Up".

Here you get the opportunity to insert a link to your booking page, directly on your Facebook page. Shown below: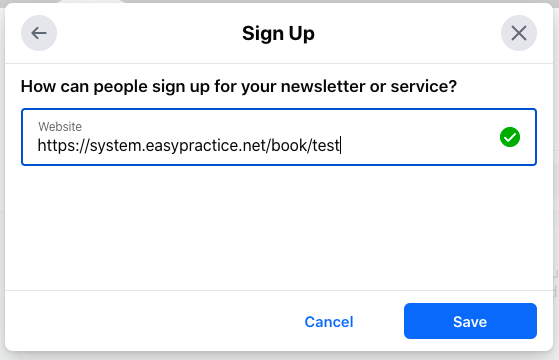 Find the link to your Online Booking
The actual link to your Online Booking can be found under your profile on EasyPractice. You do this by clicking on Settings -> Online Booking -> Online Booking link. Then copy your personal link and paste it into Facebook. Remember to include the name of your practice in the box to the right.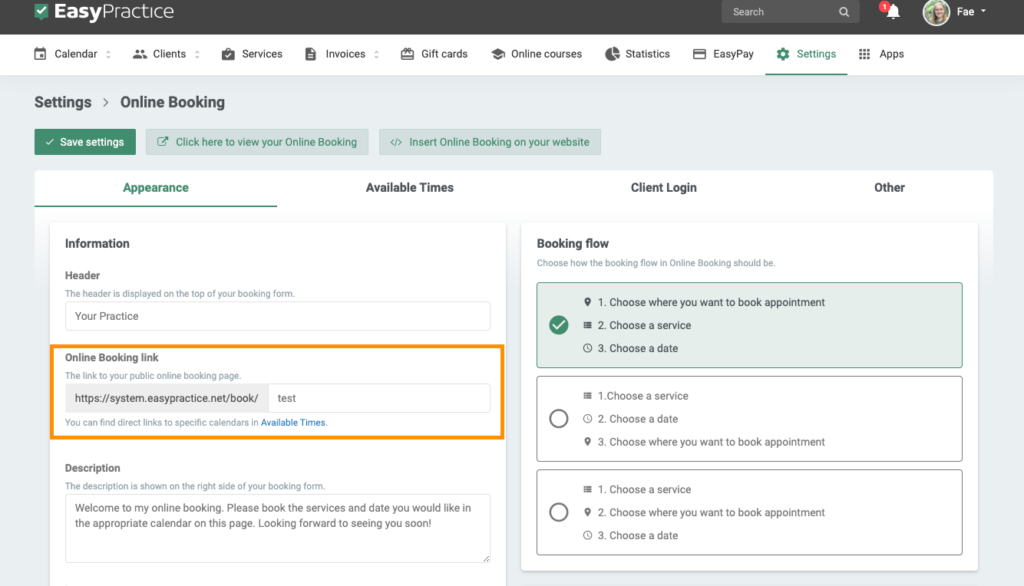 4. As soon as you have inserted your Online Booking link, press "Save." You will now have the opportunity to test your button to ensure that everything is as it should be.

When you press "Test button", you will be taken directly to your Online Booking page, and your clients will do the same. If they are not logged in or do not have a user, they will be asked to log in or create a new profile before accessing your booking page.
---
I hope this guide has been a great help! If there is anything else we can help with, you are very welcome to contact us at [email protected]