Hello there!
Do you have multiple practitioners in your practice? Then you probably want it so that your clients can book appointments with the different practitioners at the same time, right?
Fortunately, we have just the solution for that. What you want to do, is to create a calendar for each practitioner. E.g.:
Calendar 1: Oliver
Calendar 2: Christina
Calendar 3: Maja
Which will look like this in your calendar view in the system:

And will look like this from the client's point of view: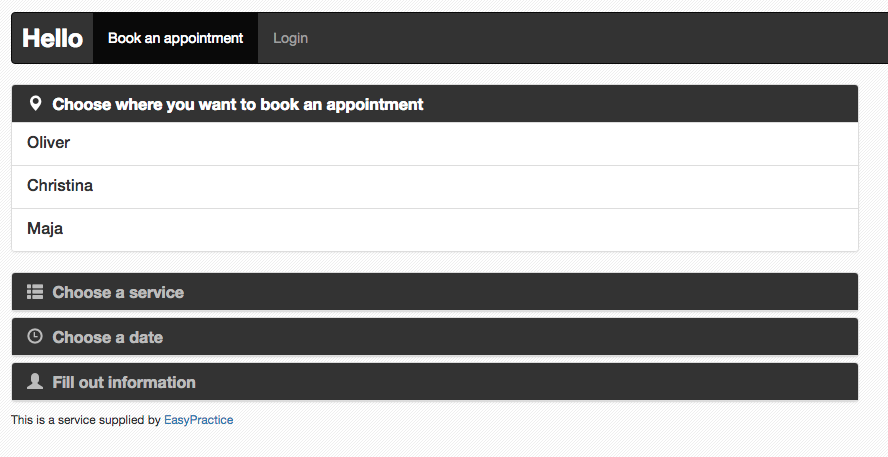 If a client makes an appointment with let's say Oliver at 10 am, then time slots with Christina and Maja will still be available.
If all three prationers are booked simultaneously, then you calendar will look like this: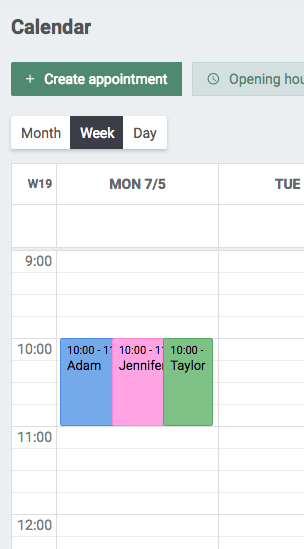 In our Help Centre we have a whole section dealing with our Employees Function.
If you have any questions or comments, please get in touch at [email protected] and we'll get right back to you! 😊 If you wish to try out our booking system free of charge to see if it works for you!