We are back and this time with a guide on how to send newsletters to your clients through MailChimp.
What is MailChimp?
With EasyPractice's integration to MailChimp, the biggest platform for e-mail marketing in the world, you can send e-mails to all your clients at once, or just to a list of selected recipients. With the automatic synchronisation, MailChimp will quickly import all of your clients from EasyPractice so you can get started on communicating with your clients like a true marketing specialist. Simplify your Online Booking experience for you and your clients!
With our MailChimp integration, you're getting an opportunity to market your clinic, business and services simply and elegantly with mail offers, newsletters and other clever forms of communication. This makes you and your business look increasingly sharp and professional. Write and design beautiful newsletters and follow all the interesting statistics on how many people open your e-mails and how many people are actually interacting with them. Or simply give your loyal customers an offer they just can't refuse
Photo Guide:
Once you log in, you just click on "Templates".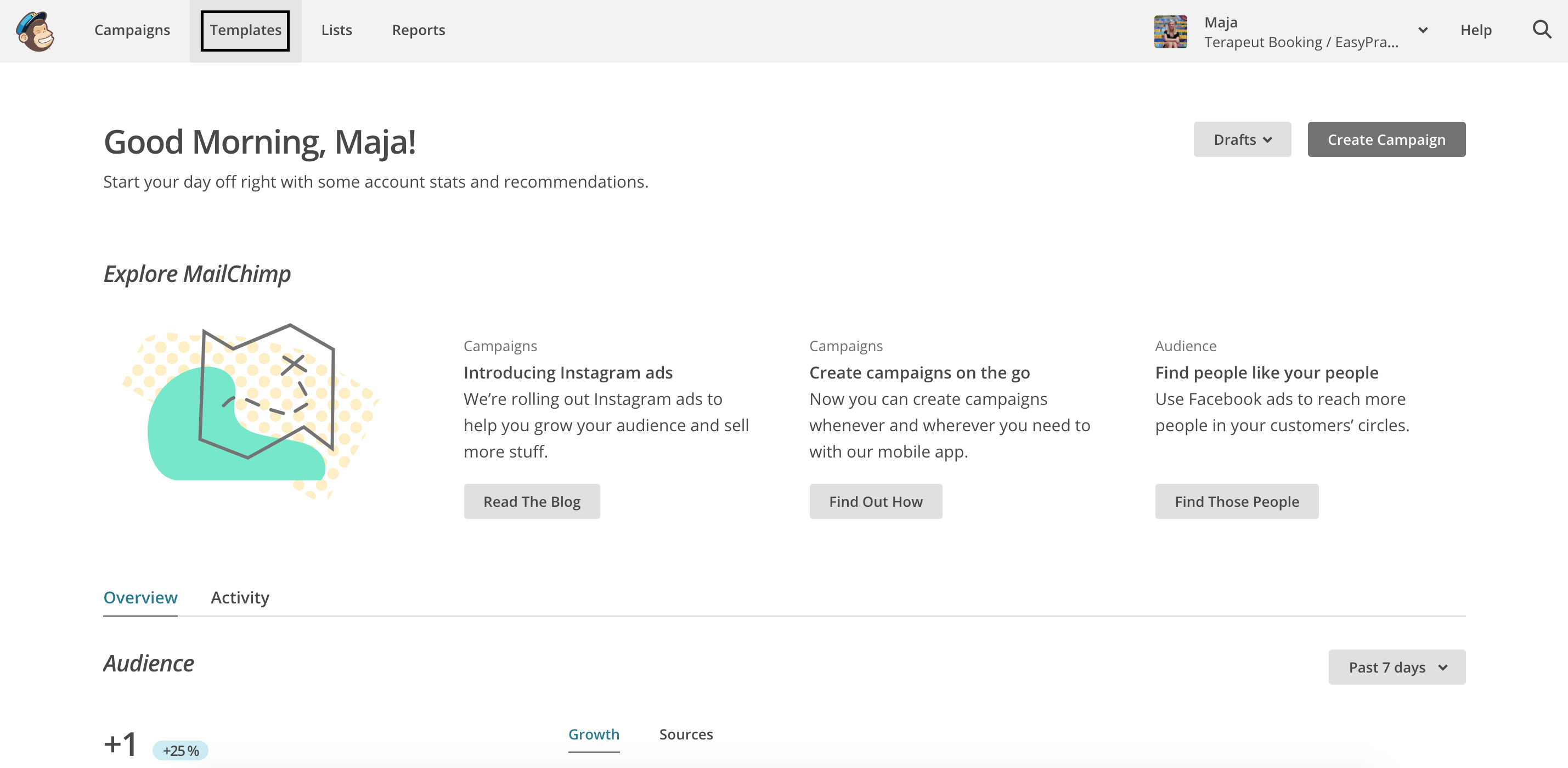 And then on "Create Template".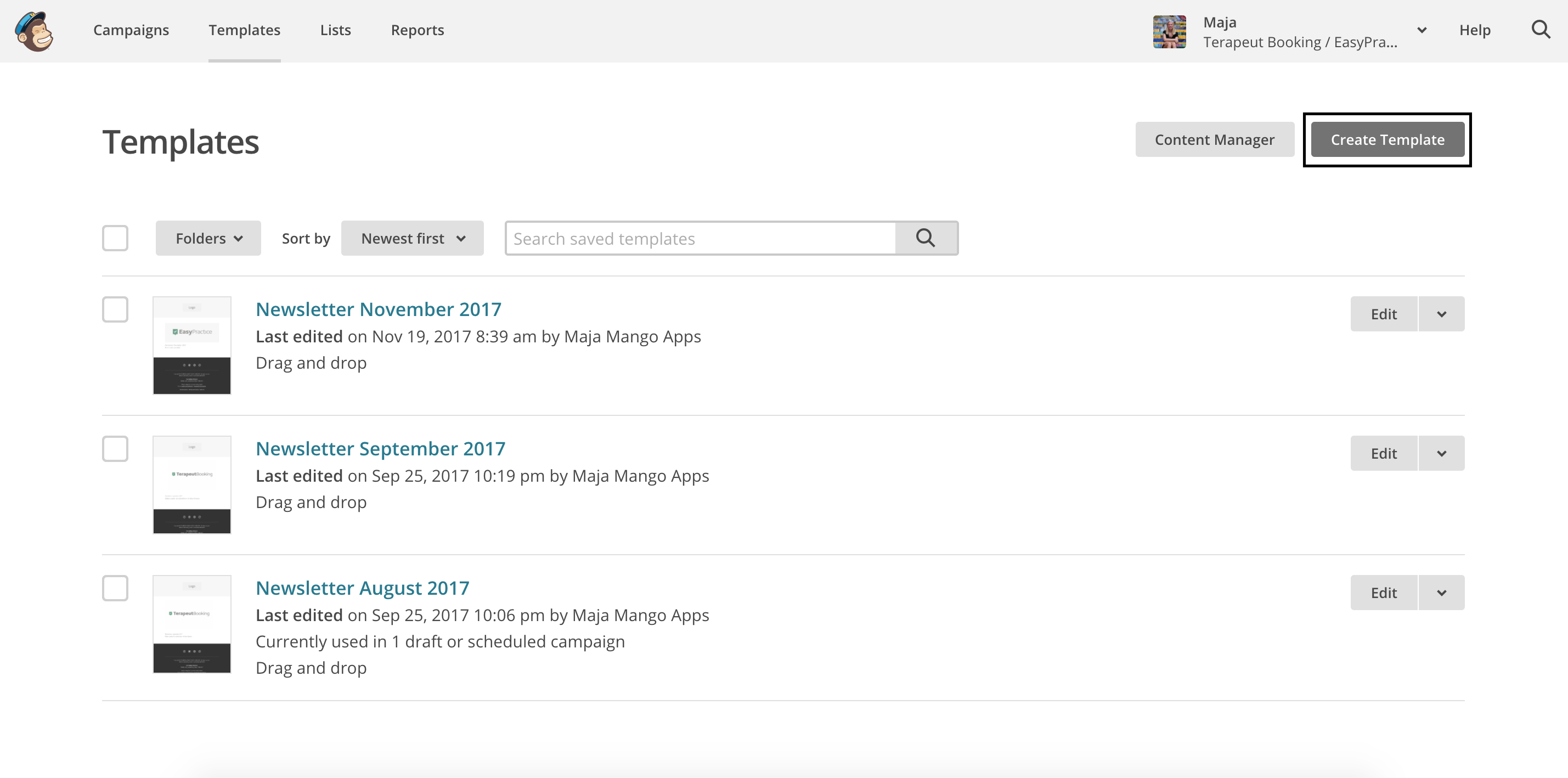 Then you choose which template you want to use.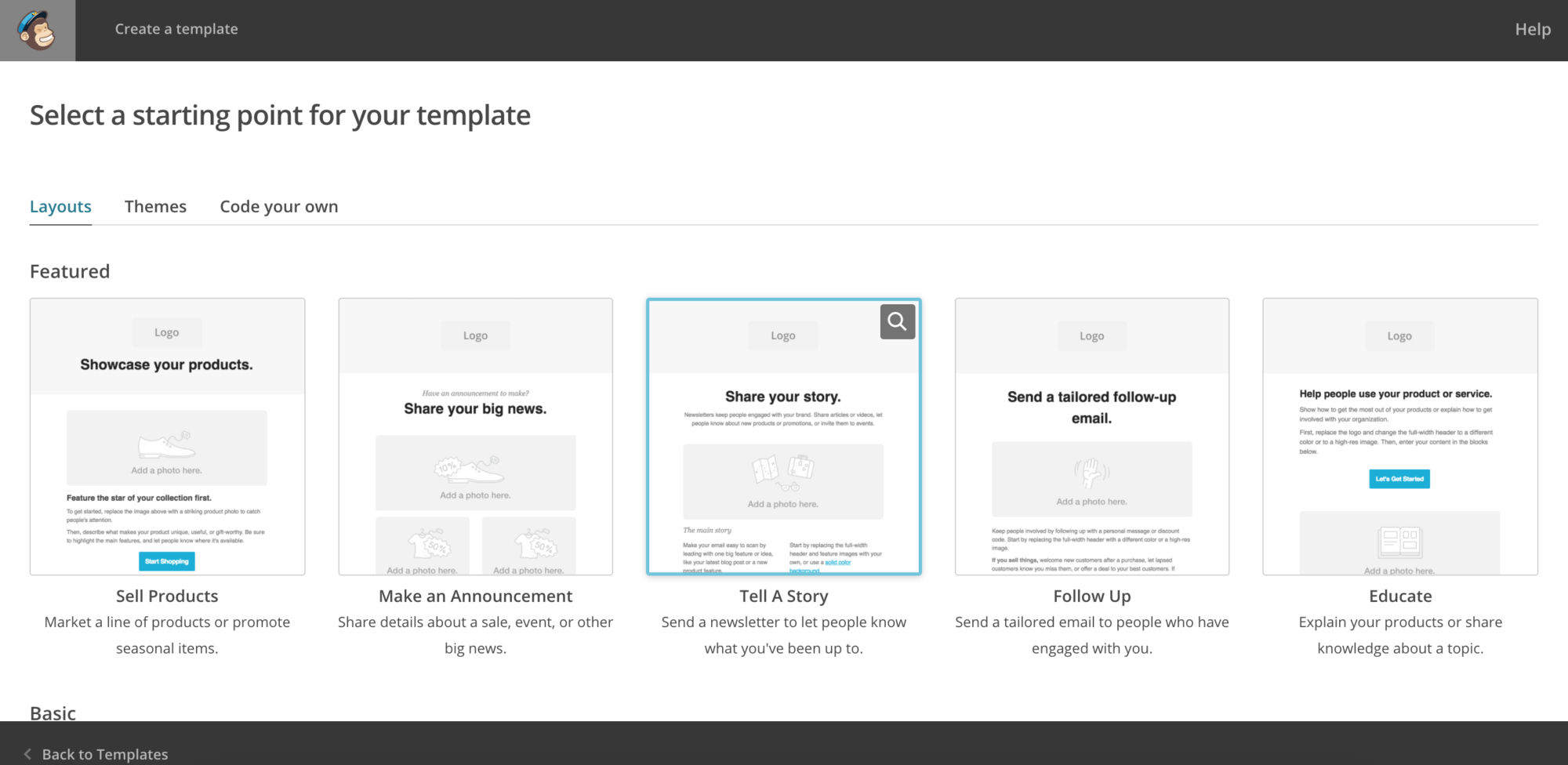 On the picture below, I have tried to create a template for a newsletter. MailChimp requires you to delete the boxes in the template that you do not use before you can send the e-mail. Remember to press "Save and Exit" in the bottom right corner.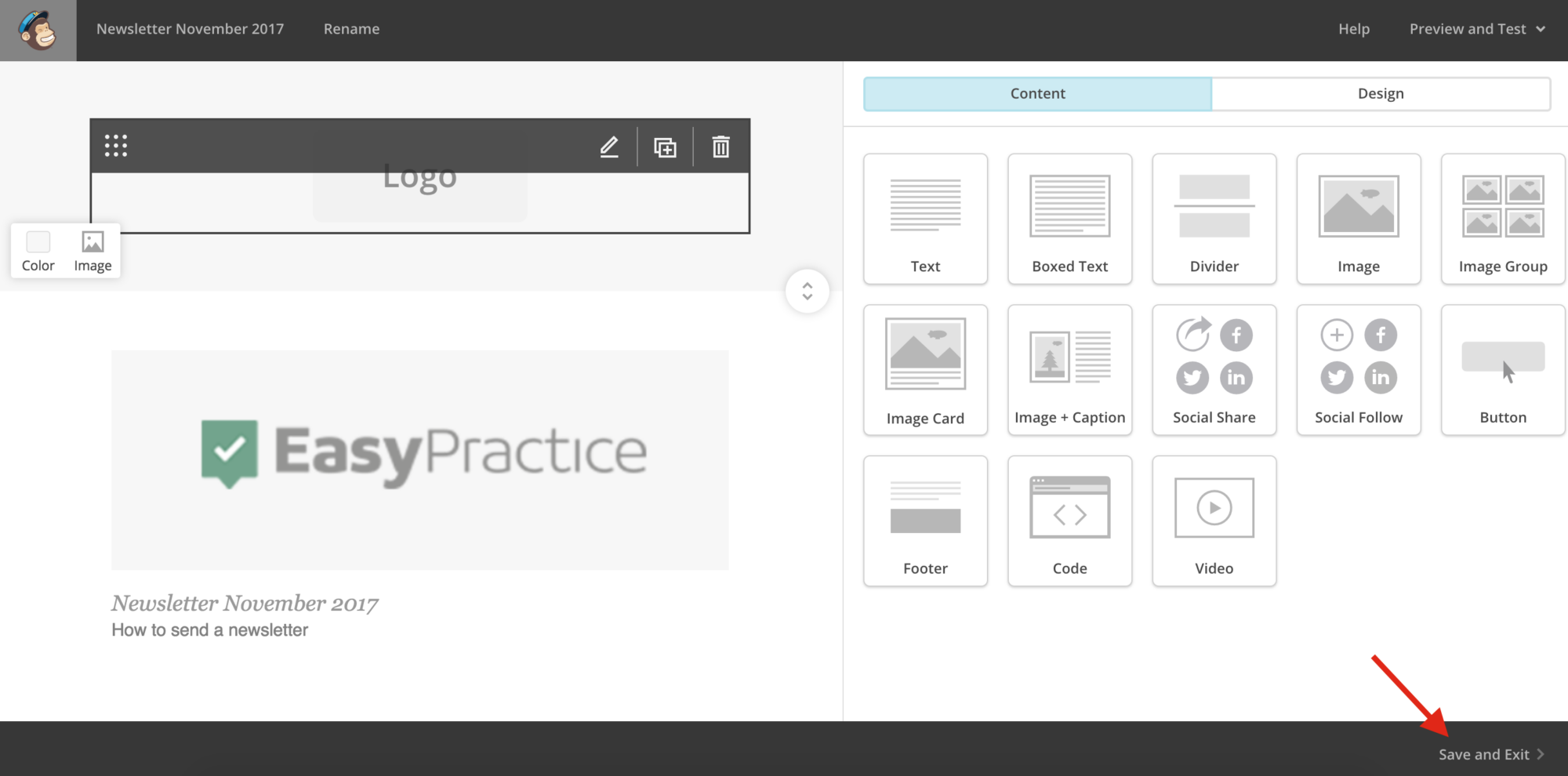 On the next page, you click on "Campaign".

Then you will access this page where you can create a new e-mail.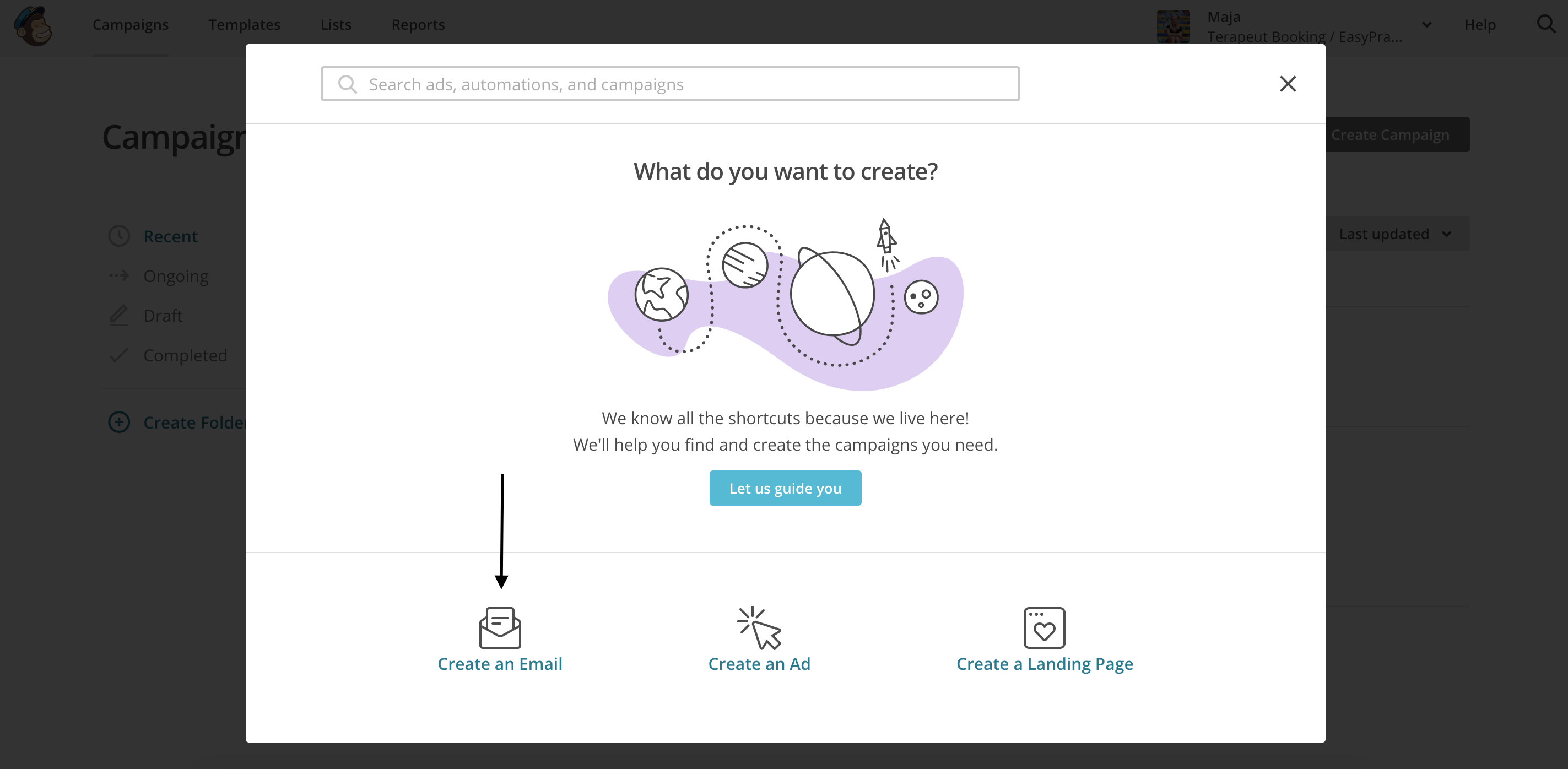 Here you should start by giving the e-mail a name or headding.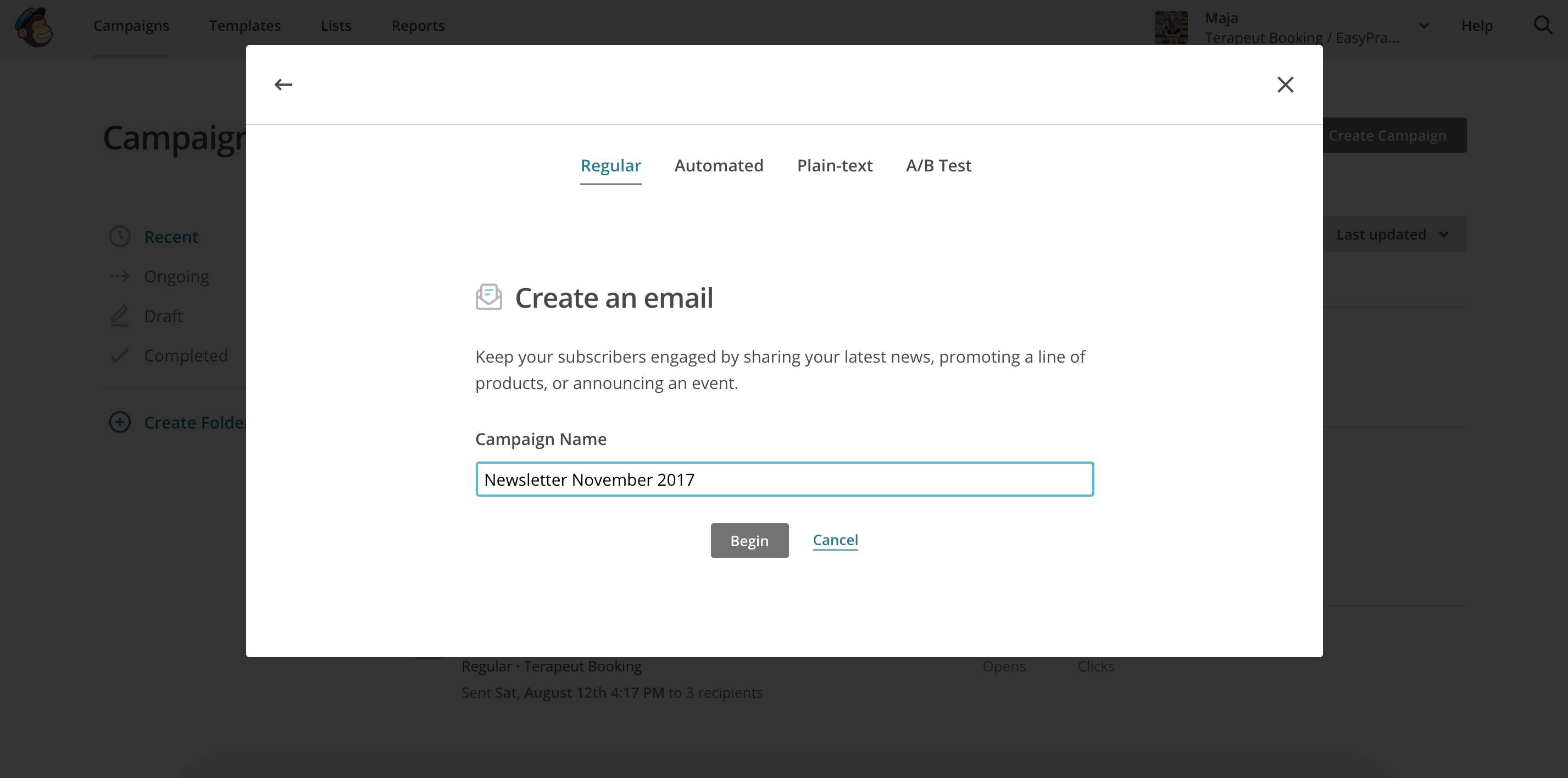 On this page you are asked to define recipients, sender, subject, and content. Click here to see a guide on how to import your clients to MailChimp. In the design e-mail box you can add the template you have just created.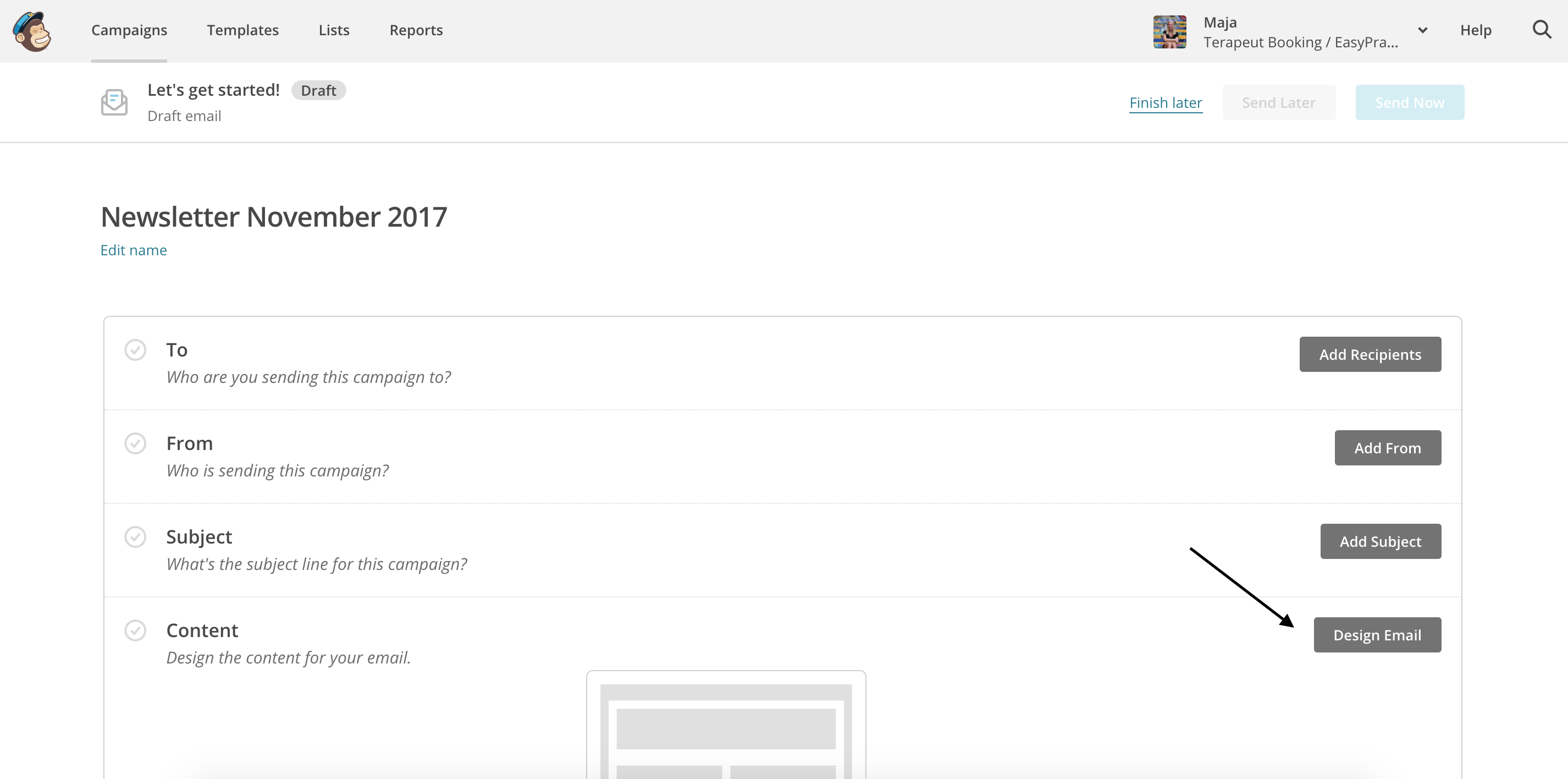 If you click on "Saved templates" you can add the template here.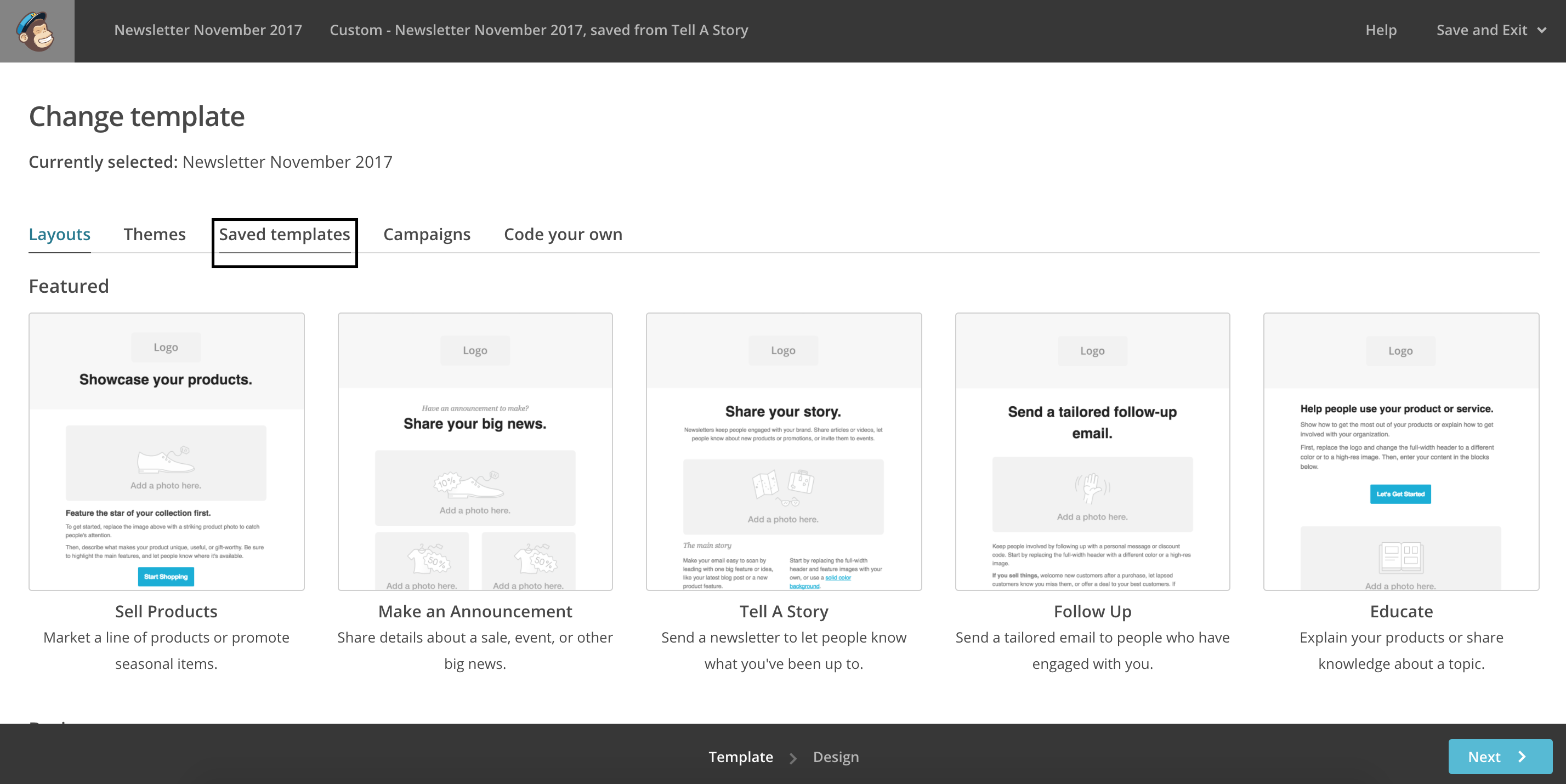 Now you should get to this page. If all steps are marked with a green ✔️ it means that your campaign is ready to be send now.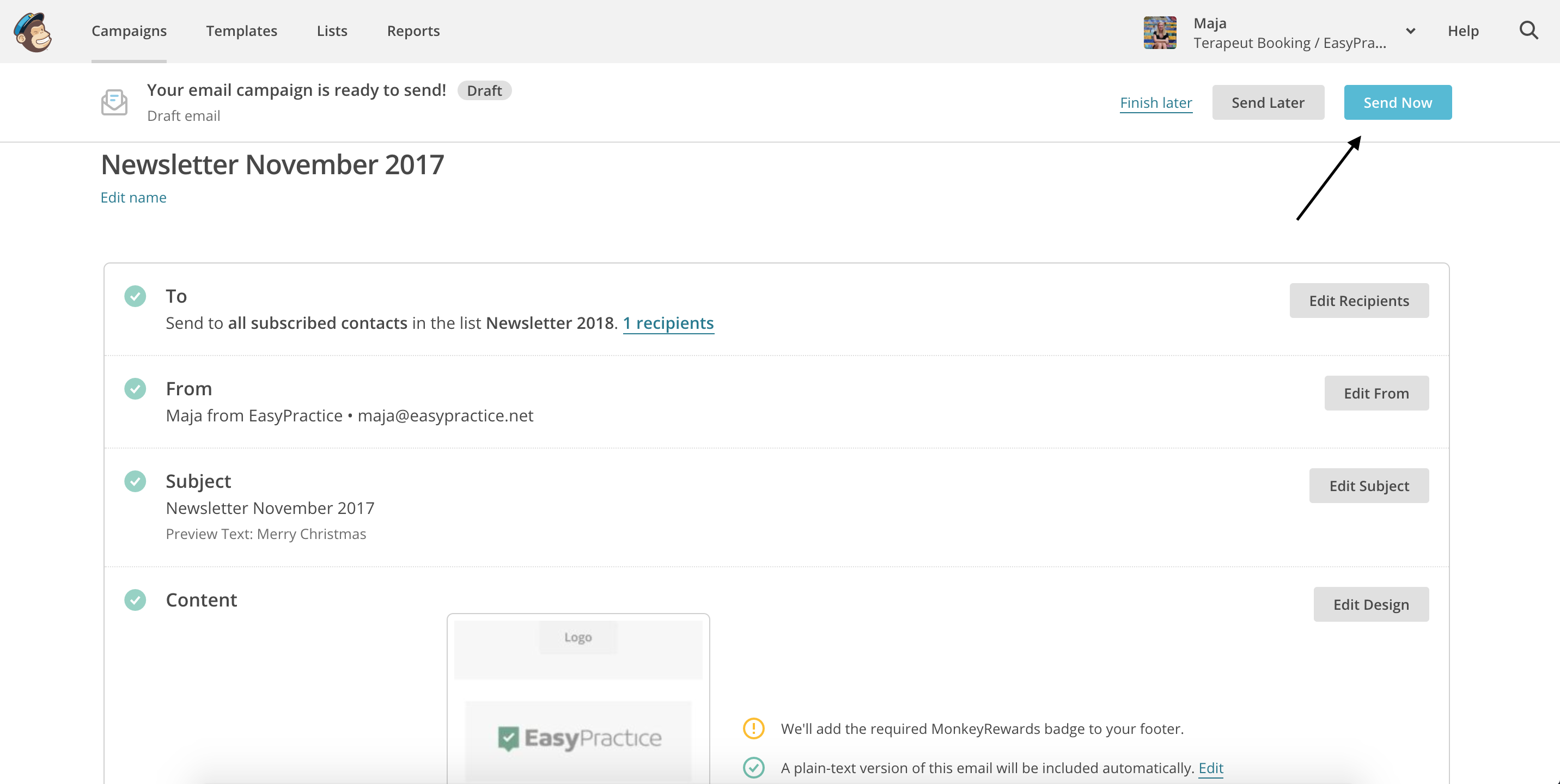 Lastly, you click "Send Now".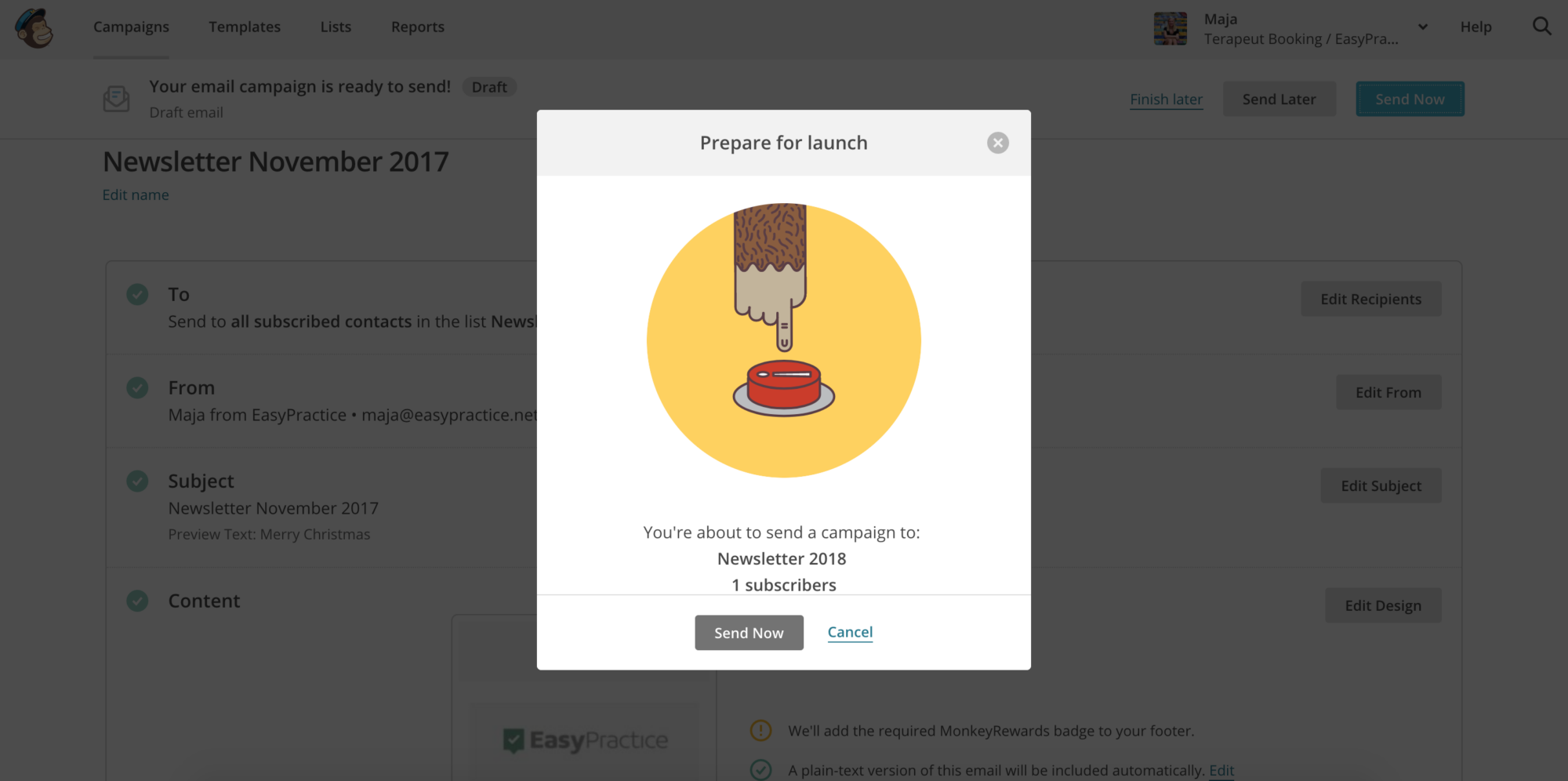 Now your e-mail has been sent to your clients.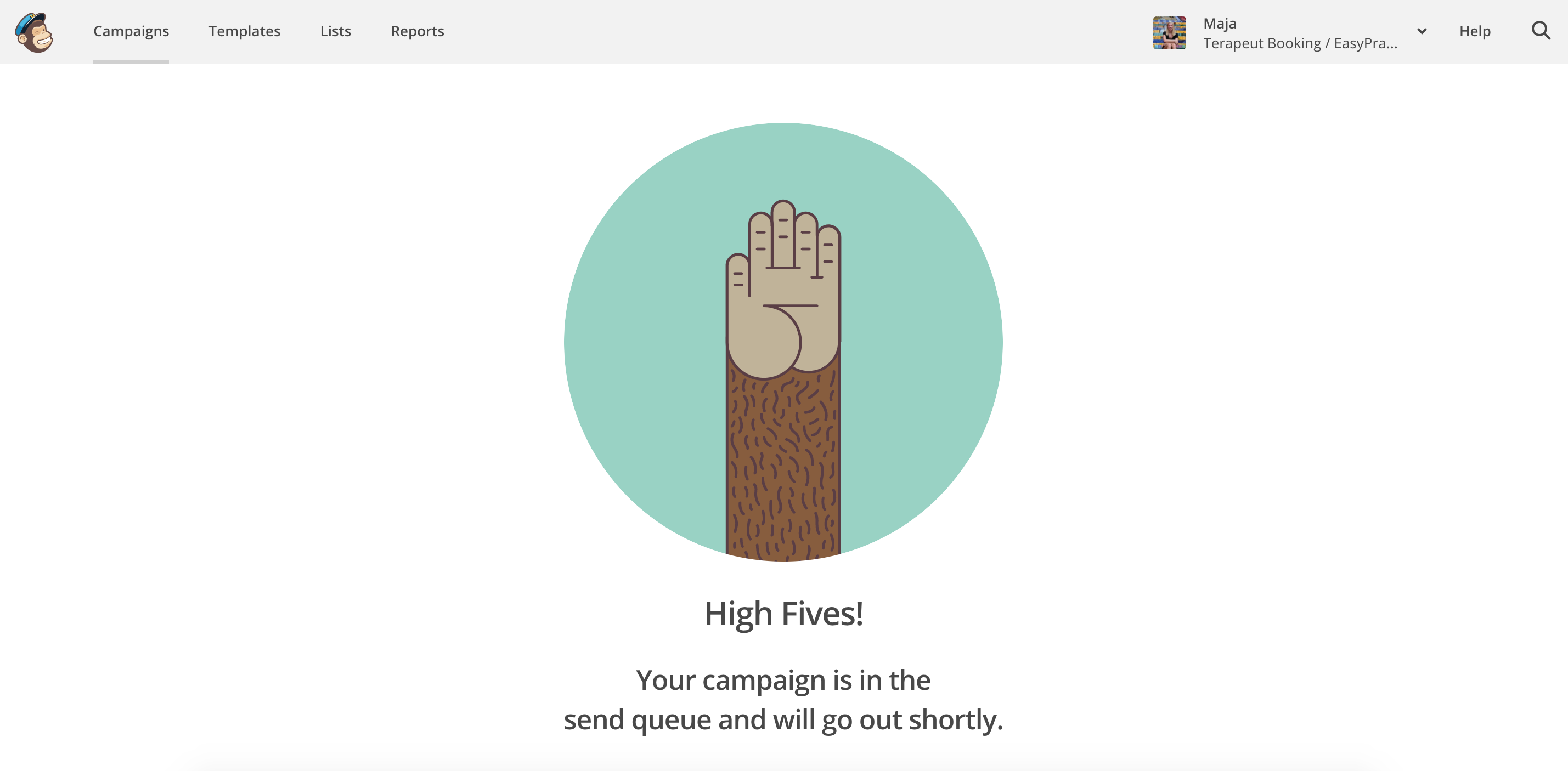 One last note: At the top of the screen, if you can click on "Reports" you are able to track your e-mails.
We can recommend you to read also our blog post dealing with tips on getting feedback from clients.
In our Help Centre we have a whole section dealing with our Newsletter Function (Mailchimp).
If you have any questions or comments, please get in touch at [email protected] and we'll get right back to you! 😊 If you wish to try out the Mailchimp feature, try out our booking system free of charge to see if it works for you!