Looking for an alternative to SimplePractice?
See why thousands of users have chosen EasyPractice as their software to help them in their day to day tasks.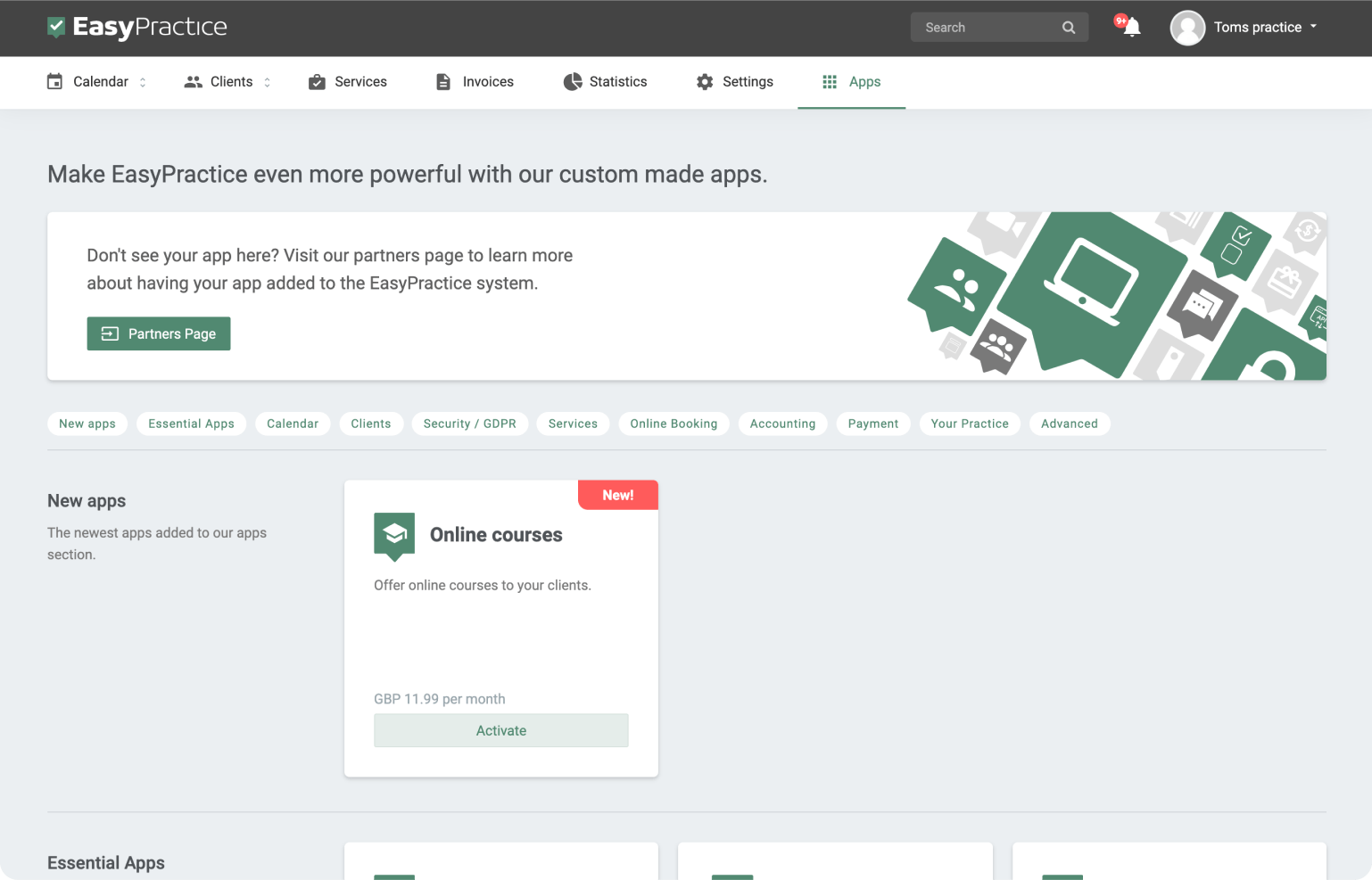 SimplePractice is a booking system for practitioners which helps you with your workday from booking to billing. Using a practice management system means you can go paperless and make booking easier for your clients while keeping on top of your calendar. Online systems are great for telehealth and working from any device whether you're in an office or on the go. With a system like SimplePractice, you can take all your notes with you and not have to rely on notebooks and messy, crossed out plans on your calendar.
Features
Why use EasyPractice instead?
EasyPractice has even more functions and apps to help you manage administration at your practice because of our very extensive catalogue of apps you can install inside your account.
EasyPractice is at work for you even when you're not
Allowing your clients to book online means they can book while your practice is not open, maximising the bookings you will take.
If there is no appointment available which suits your client, they can sign up to your "Waiting List" and if the booked appointment is cancelled, you can invite them to fill the slot with just one button.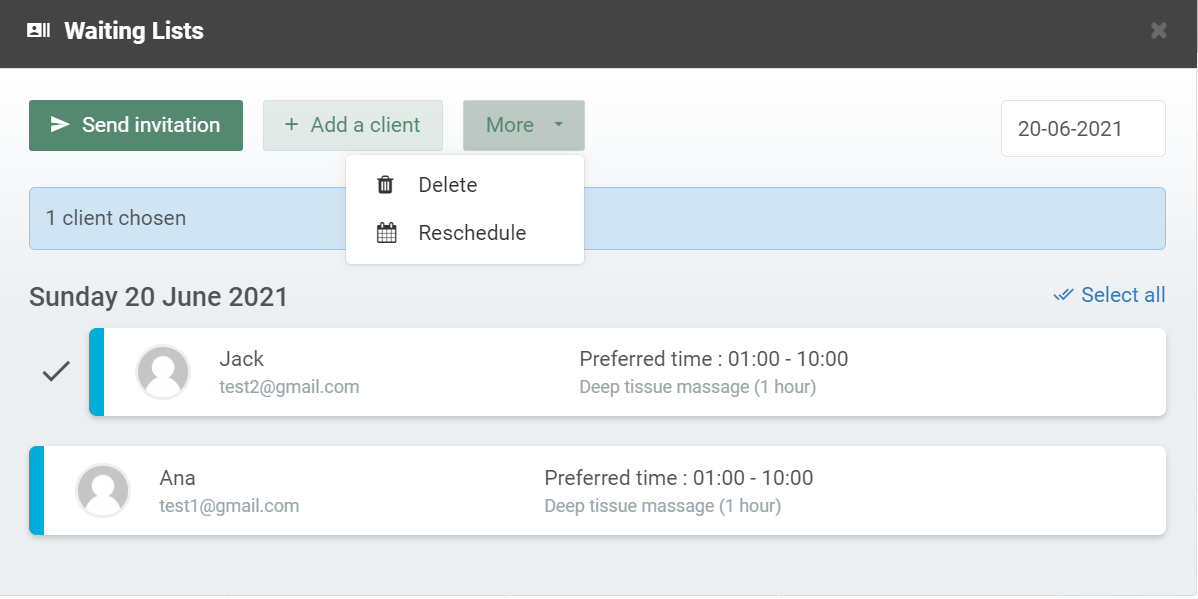 Managing your entire team securely and easily
Working with a group of therapists or practitioners using EasyPractice means you do not need to pay for a full subscription for each login. You can all be included as "Employees" under one account meaning you can have an overview of everyone's calendar and you can choose whether employees should have access to all clients or only their own. This is hugely important for data security which we take very seriously.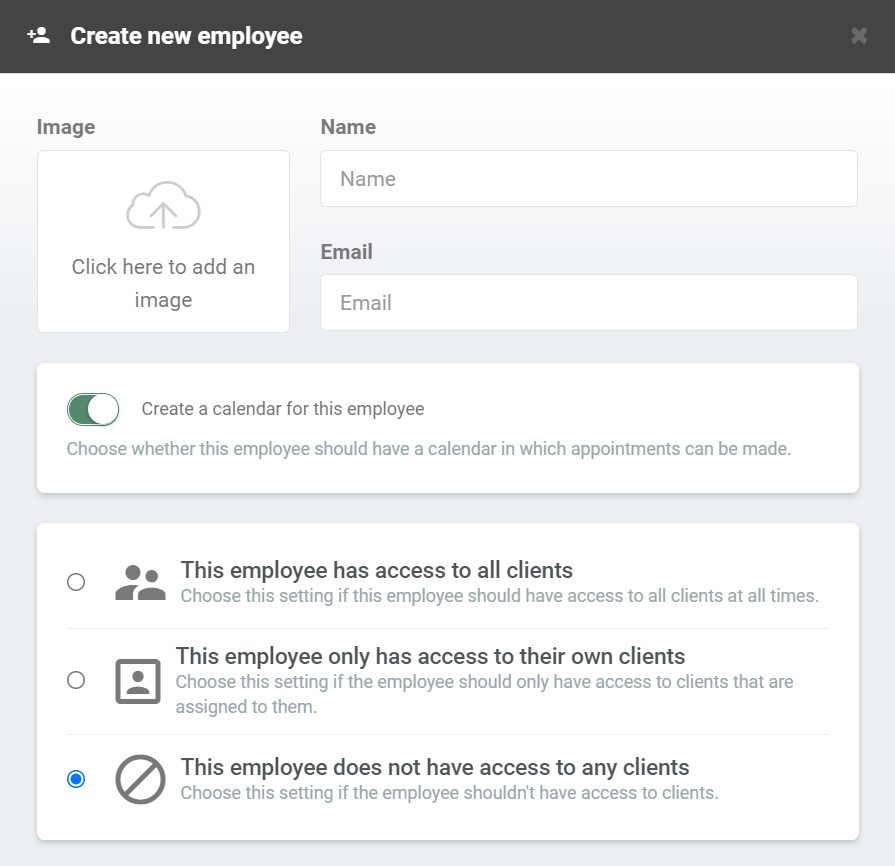 Apps for security and following GDPR guidelines
The "Clean Up" app allows you to ensure inactive client data is deleted after a certain period of time.
The "Consent" app allows you to request consent to process your clients' personal data from within the system. You do not need to worry about extra paperwork when you rely on the management system with everything in one place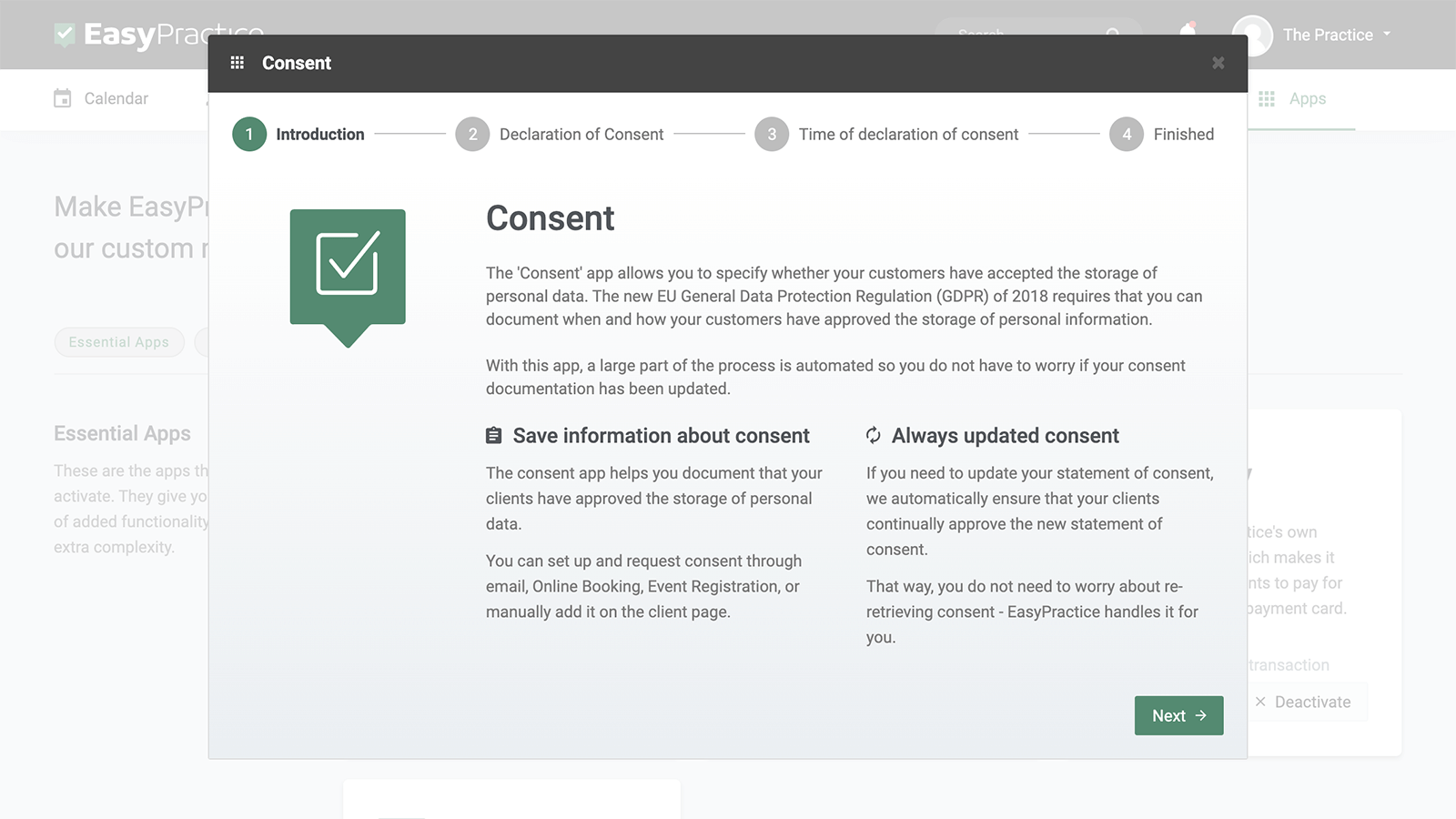 You have already worked out that it makes good sense to use a practice management system and we know there are many platforms available. SimplePractice is a great platform and EasyPractice is too! We are very glad that you are considering EasyPractice to help manage your workday and you should make sure you are using the right system for you and your practice.
The proof is in the reviews
Our users consistently rank EasyPractice as one of the best software for clinics. See how SimplePractice compares.
| | | SimplePractice |
| --- | --- | --- |
| Google | | |
| TrustPilot | | |
| Facebook | | |
Try EasyPractice for free
At EasyPractice, we're confident that you will be satisfied with our huge range of functions and apps. We're frequently told how user friendly and intuitive our platform is by our users. Why not give us a go for free to check that EasyPractice is right for you?
Get free access