Comparing the great booking systems Cliniko and EasyPractice
See why users choose EasyPractice as their booking system with our excellent support team to help you every day of the week.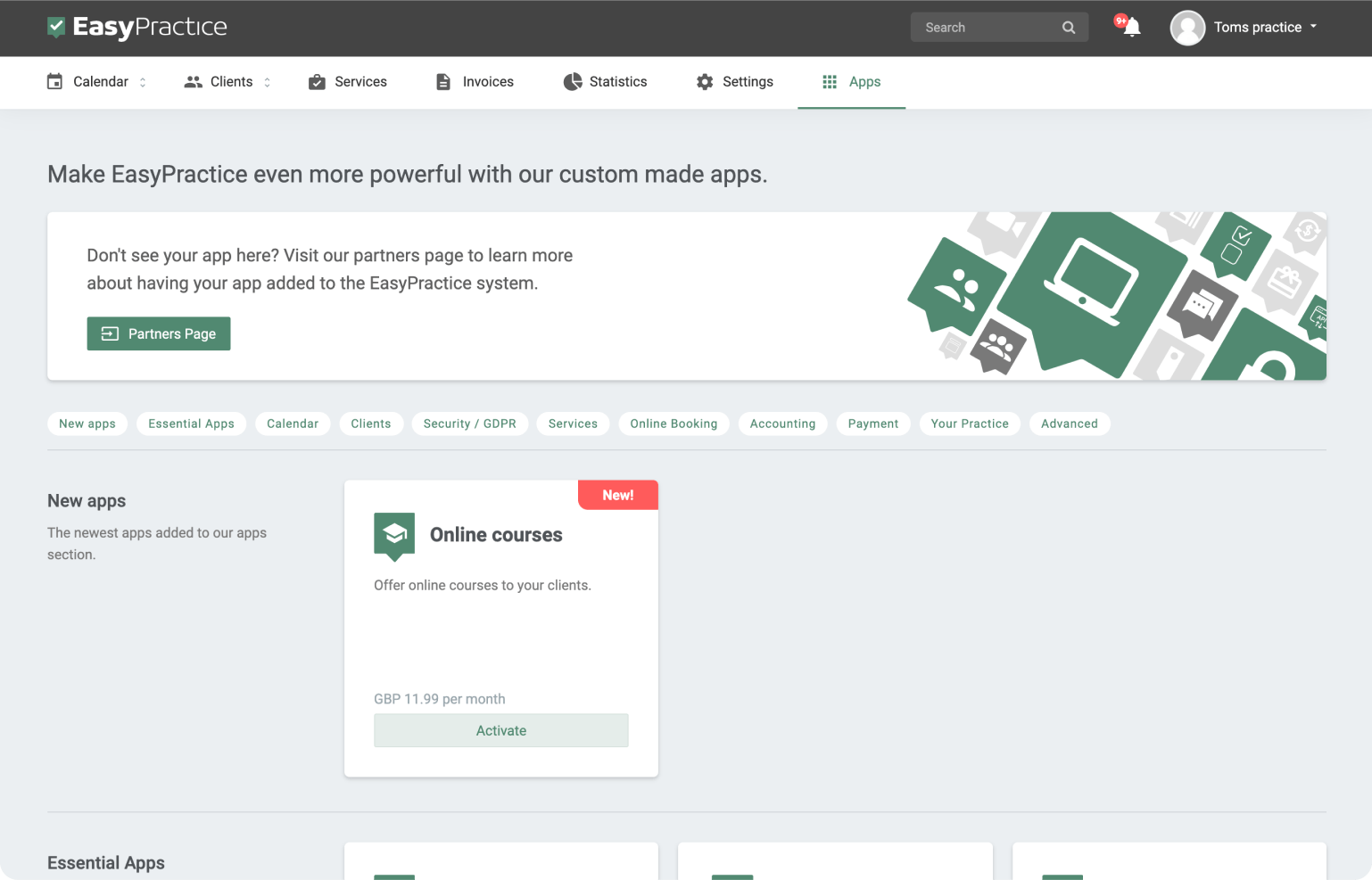 Cliniko is a booking system for practitioners which is great for video consultations in the ever digitalising world of telehealth! With an integration with MailChimp, you can update your clients through newsletters by taking your email list directly from your client list in your account and Cliniko also has a great place for keeping health records for your clients. It is important to use a system like this to keep track of appointments, clients and automatic online billing all in one place.
Features
Why use EasyPractice instead?
At EasyPractice, we really value your relationship with your clients and we know it is important that while you and your practice become more digital, you keep a personal relationship so your clients know you are still there for them. EasyPractice provides you with a platform to strike the perfect balance between automation and personalisation
Automation to help your clinic digitalise
With our Video Meetings app you can switch your appointments to online meetings with the click of a button. Ease of use is what ensures both safety and quality.
EasyPractice's integration with MailChimp is great for sending newsletters to all of your clients at once. There's no need to email your clients individually when you can send group newsletters with MailChimp and save yourself time.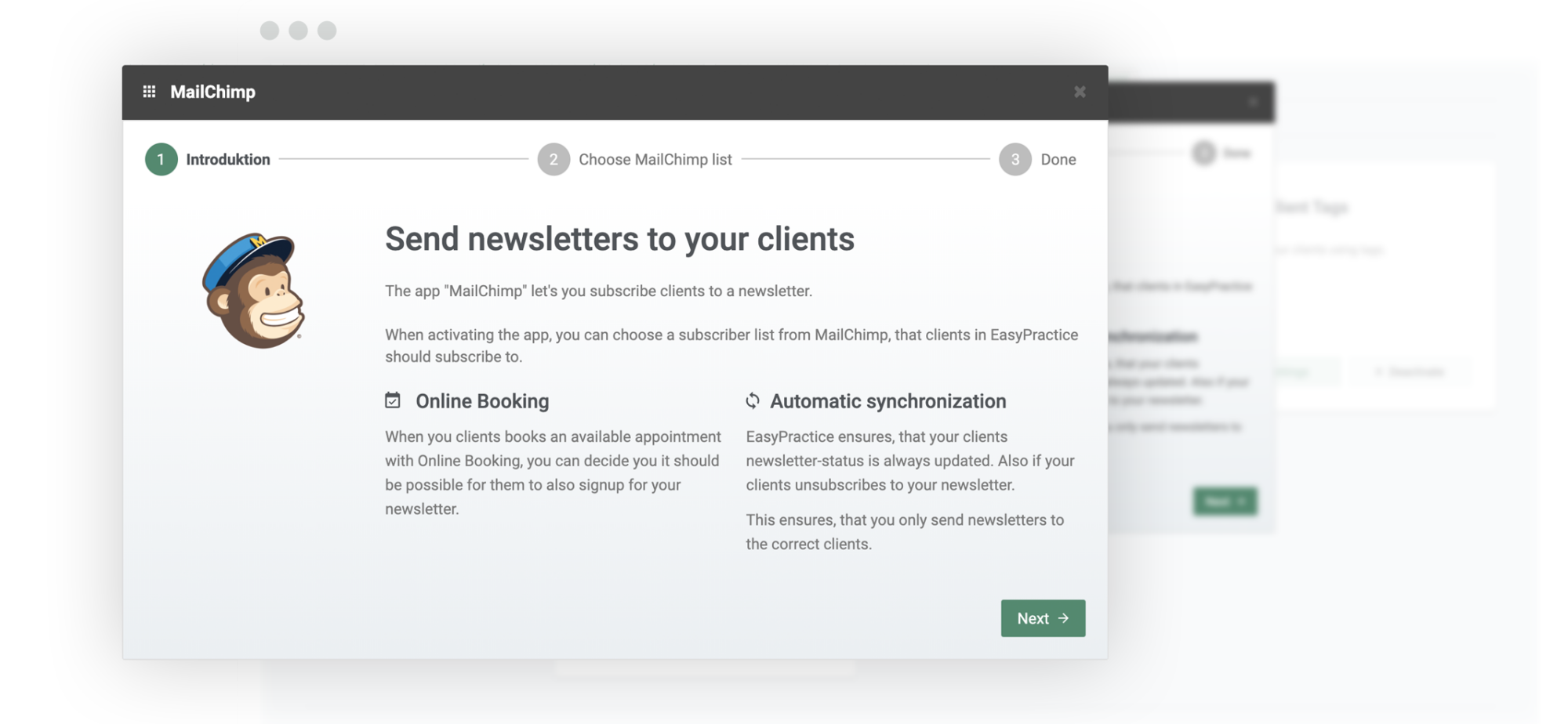 Stay on top of all of your clients
Our Journals app is a great place to keep patient records and appointment notes. You can create your own templates according to how you work as well as upload images and files. With a record for each client, you always know what you need for each and every session.
Note everything important each time, and in the future, you can go back to see your client's history. Having a booking system online will help you have all your notes and journal entries in one place. It is easy to search for them and to group them together.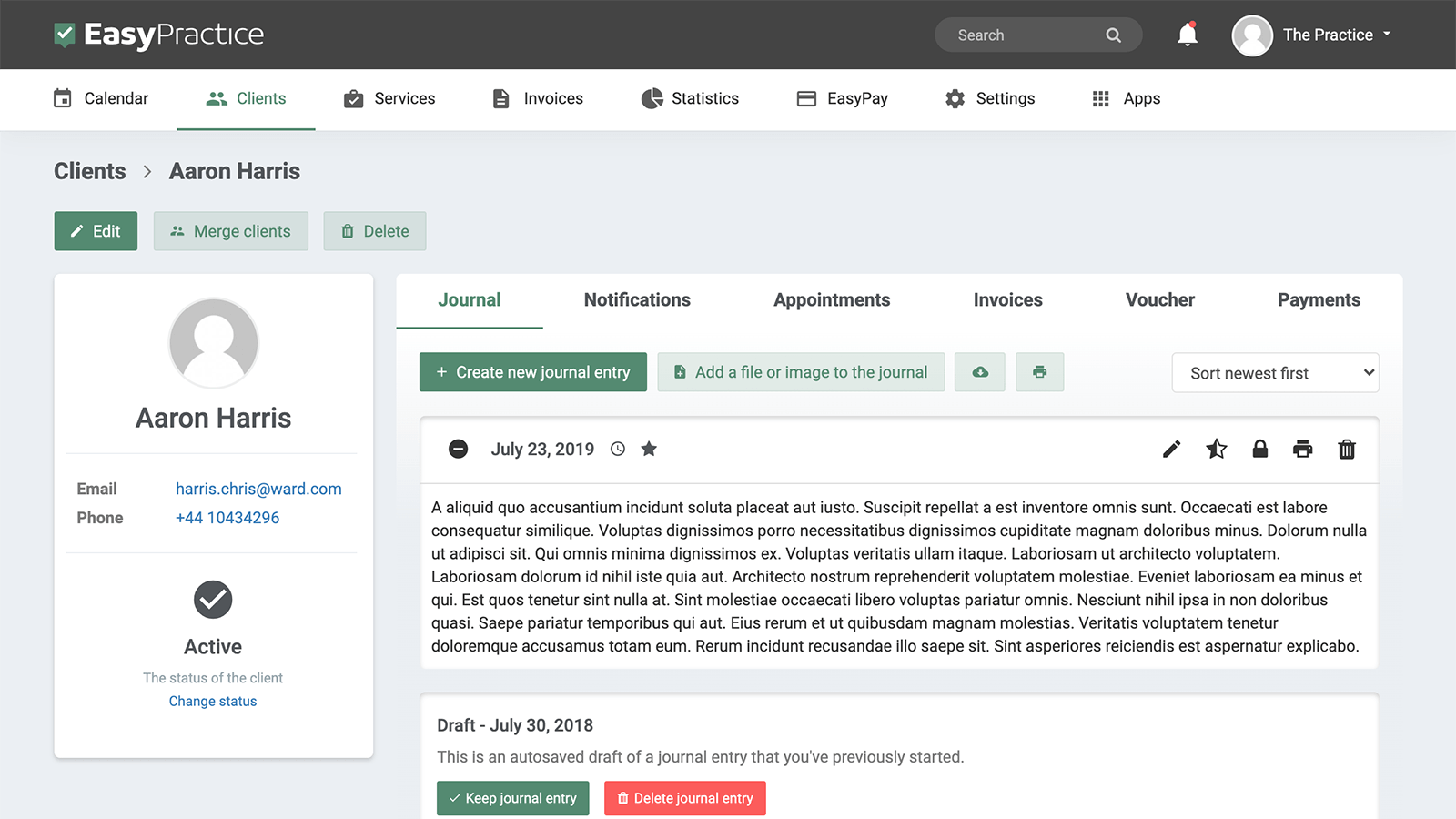 Cliniko offers some integrations too! You should make sure you are using the right system for you with the most relevant integrations and apps. At EasyPractice, we place a huge importance on human relationships which is why we offer great support every single day of the week, even on weekends! This means when you are a user at EasyPractice, you can get in touch anytime if you need anything from us and a member of our friendly support team will get right back to you
Try EasyPractice for free today
At EasyPractice, we're confident that you will be satisfied with our great customer service and helpful apps to digitise your clinic. We're frequently told how user friendly and intuitive our platform is by our users. Why not give us a go for free to check that EasyPractice is right for you?
Register for free