As a clinic and business, often you will have a number of employees with different tasks and clients. With online booking by EasyPractice, you can assign rights to each employee. This way, you can make sure they all receive the information necessary to them, all the while ensuring they do not have access to other client files.
Create as many users as you want
Assign rights to individual users
Name each of them as you see fit
Access for your accountant
By assigning specific rights to specific users, you make sure that these users only have access to the information that is vital to their work. This decreases organisational tasks for your employees, as there is less information for them to filter. This kind of patient appointment system will optimize the workflow in your clinic. Decluttering information that they get will allow your employees to efficiently focus on their clients. This kind of patient appointment system will optimize the workflow in your clinic.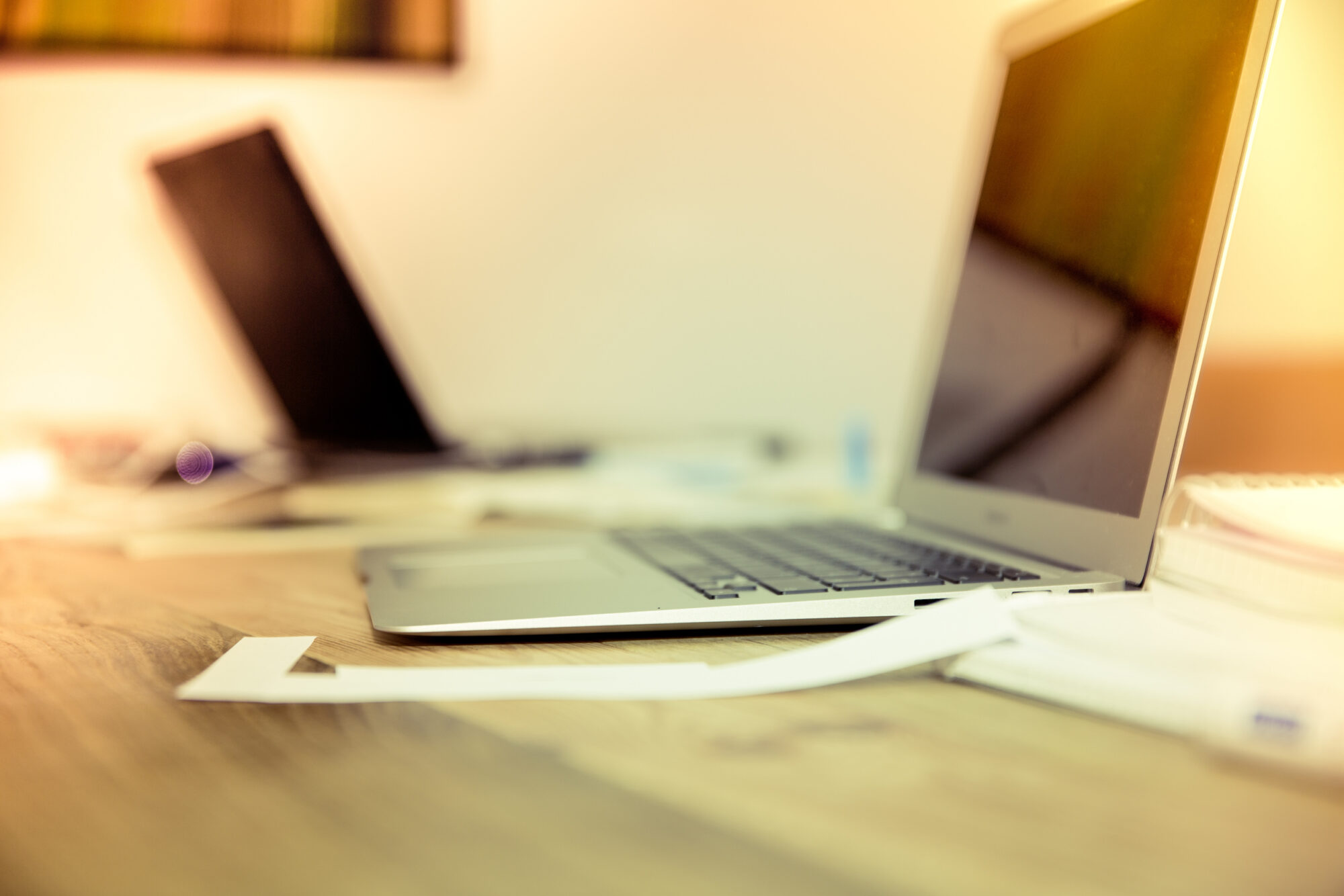 Ensure confidentiality
Your clients' personal information must remain confidential at all times. If your employees do not need to use specific information, you can easily filter that information from certain users. This is a part of making sure you are HIPAA and GDPR compliant. By assigning clients to relevant employees, you are minimising the chance of client data reaching unauthorized persons. Only the employee that the client is assigned to will receive relevant client information. Using the employee app will benefit both your employees and clients!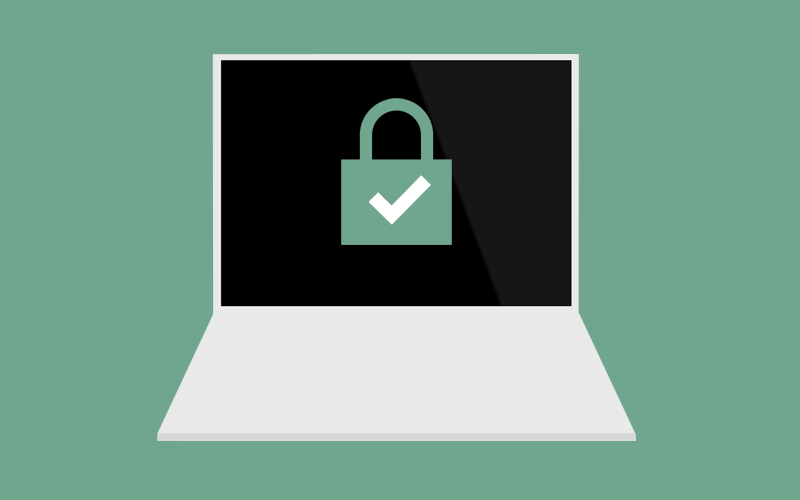 Access to any kind of information
With the Employees app, you can assign rights to all of your practice's documents. Whether for billings, special calendars, client records or any other type of document, you can specify specific users' access to these. You can also choose the level of access an employee has. They can have access to all clients, some of the clients or no clients. You chose this based on your needs and their role in your clinic.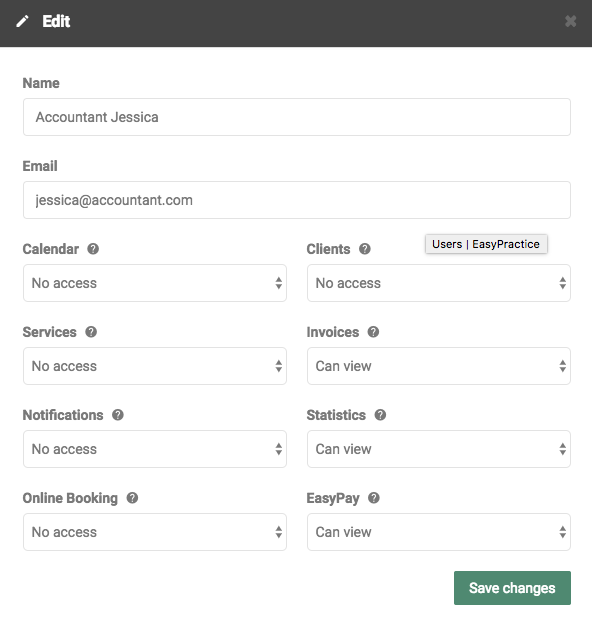 Let your employees get booking notifications
If your clinic has multiple employees, it makes sense that they would have individual calendars for their appointments. When an appointment or an event is scheduled in your Online Booking, you can let your relevant employee receive a notification of the booking directly to their email. To activate this feature, click on an employee to open the "Edit" panel. Next, all you need to do is to switch on the toggle that says "Receive Online Booking Notifications." As simple as that, your employees will now get all the relevant notifications. If you wish to have an overview of what is happening you can also choose to receive notifications when the employee receives a booking through Online Booking.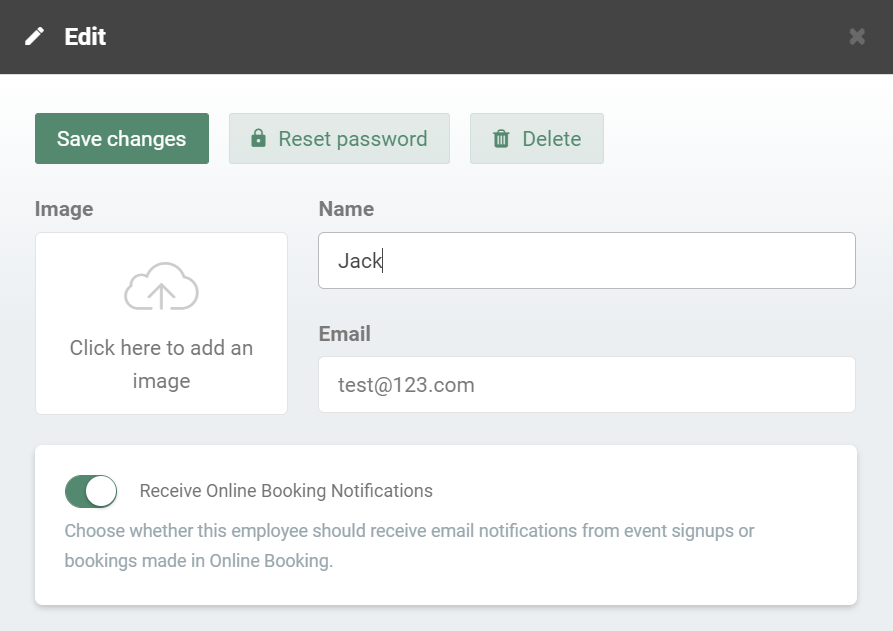 Get going with Employees and EasyPractice
If you wish to schedule patient appointments online and try our booking appointment app free of charge sign up for EasyPractice today! and try it out yourself. If you have any questions or if you need help with anything, don't hesitate to contact us directly at [email protected] We look forward to hearing from you. If you already have an account and you are not sure about how some features work, visit our Help Centre for in-depth explanations and our Blog for interesting guides and articles!
Ready to make your workday easier?