In cooperation with Stripe.com, one of the World's biggest providers of online payment solutions, we've developed a revolutionising online payment system for you and your clients. With a few quick clicks your clients can pay for their treatments and sessions online when booking appointments with you. You can choose either to reserve the amount on their credit card until the treatment has been performed, or to give them the chance to pay with credit card directly from the invoice you send them after your appointment. Combined with our Events app, EasyPay becomes a strong tool to secure attendance at all your courses, seminars and events when the participants pay when they book.
Simple and secure online payment
Automatic invoicing
No subscription, no big contract with credit card companies or expensive credit card terminals
Let your clients pay online when they book their appointment
With EasyPractice's own payment solution, EasyPay, you can combine online booking with online payment. Your clients can find an available time slot and pay for your service upfront. No more worrying about the administration of payments from your clients - everything is registered and invoiced directly and automatically in EasyPractice.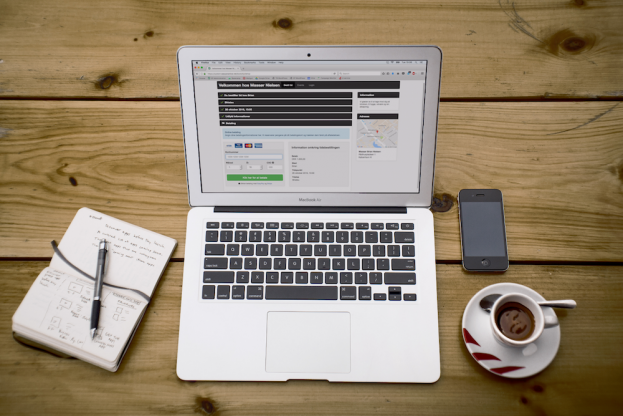 No more paperwork
With EasyPay there's no more hassle with sending in papers or paying a big startup fee to be able to accept credit cards. Just enter your company information in the system, and you're set to accept payments from your clients.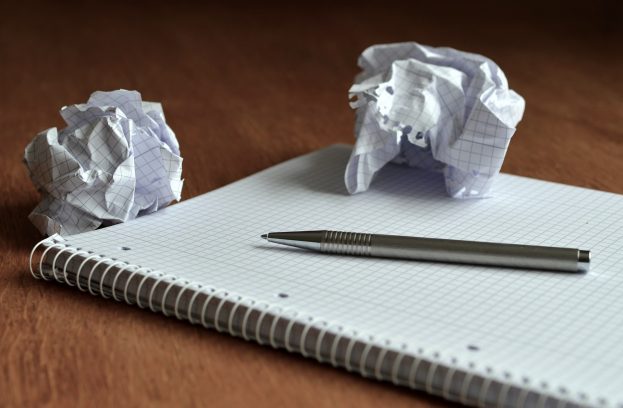 Transparent pricing
With EasyPay, it doesn't matter how many transactions you make. You always pay the same price: 2.9% + £0.22 per transaction. EasyPay has no monthly subscription fee. It has no binding period. You don't need an expensive payment agreement or payment gateway. Everything is included in the price.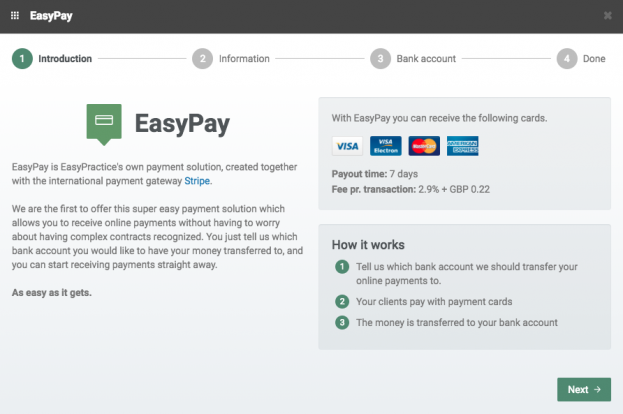 Get started with EasyPay
If you wish to schedule patient appointments online and try our booking appointment app free of charge - sign up for EasyPractice today! Because it's an integrated part of EasyPractice, EasyPay is easy to set up. Create a free EasyPractice user and log on. When logged on, go to 'Apps' in the menu across the top of the screen and activate EasyPay. Follow the instructions given, and you're good to go. EasyPay has no binding period, so you can always choose another platform later on if you'd like.
Ready to make your workday easier?